UNRAVELING THE RICH TAPESTRY OF SAREES: A JOURNEY WITH WHITE MOGRA
India's rich tapestry of history, tradition, and culture is intricately woven into the fabric of the saree. This classic Indian garment has a legacy that spans thousands of years, with each fold revealing stories of evolution and elegance. The recent workshop at White Mogra offered me an incredible opportunity to delve deeper into this cultural treasure, and I couldn't be more thrilled to share my experience.
---
ANCIENT ROOTS
---
The earliest depictions of sarees can be found in the ancient Indus Valley Civilization, where women adorned garments similar to what we now recognize as sarees. Over millennia, the saree has evolved in design and draping styles, reflecting changing times and regional influences.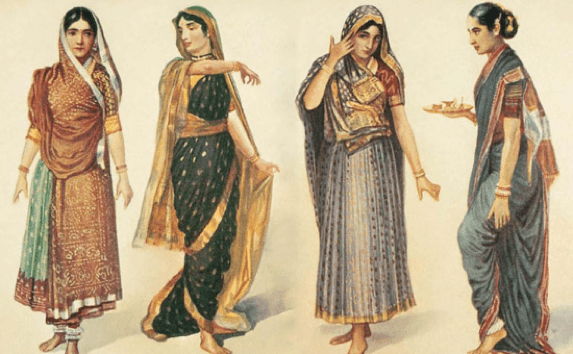 ---
Regional Variations
---
As time evolved, the saree underwent transformative journeys, influenced by regional cultures, climatic factors, and societal customs. Each Indian state boasts its unique style of draping the saree, resulting in a kaleidoscope of designs and weaving techniques. For example, Kanjivaram sarees, named after the ancient city of Kanchipuram in Tamil Nadu, symbolize beauty and opulence with a history spanning 400 years. Banarasi sarees are renowned for their luxurious silk and intricate craftsmanship.
The saree is more than just a garment; it is a testament to India's rich heritage, a legacy of craftsmanship, and an emblem of grace and beauty. Through the ages, it has stood as a silent witness to the ebb and flow of time, forever adorning women in their most cherished moments. As we unfurl its folds, we embark on a journey through the heart of India's cultural narrative, discovering the stories woven into every inch of fabric.
---
The White Mogra Workshop
---
The saree workshop at White Mogra was nothing short of enchanting, offering a unique opportunity to immerse oneself in the history, craft, and beauty of sarees. Participants received a firsthand guide to the different regions of India and their unique saree styles, along with the histories behind them. The White Mogra partners, Ragini R. Yerragudi and Preeti Philip, share their passion and expertise, curating an event that seamlessly blended elegance with enriching company.
White Mogra (The Immersive Indian Experience) was born from the combined passions of Ragini and Preeti. Ragini, herself a longtime expat who returned to India, is an intercultural trainer who understands the importance of grasping subtle cultural nuances when exploring and adapting to a new country. Preeti is a trained artist and art educator with over 30 years of experience and a deep passion for textiles. Together, Ragini and Preeti created White Mogra to help expats understand Indian culture in a more immersive way. The saree workshop marked the inaugural event in a series of workshops designed to immerse expatriates in the rich tapestry of India, fostering a profound understanding of the vibrant essence of this nation.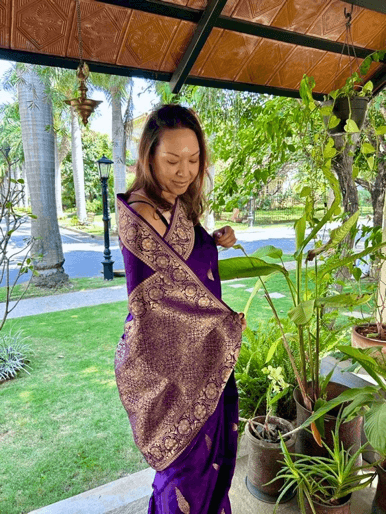 ---
Contact
---
Instagram: White.Mogra
Phone: 861139093 and/or 98212 53241
Website: Coming soon!
---
Main image courtesy of , saree image from Canva, ancient saree from here, all other photos courtesy of the author