Are you an expat family living in Bangalore, India, looking for an exciting getaway? Look no further than Bangkok, Thailand, a city that seamlessly combines tradition and modernity, making it an ideal destination for families with kids. From captivating temples to bustling markets and family-friendly attractions, Bangkok has it all. Join us on this family adventure as we explore the wonders of Bangkok with kids and discover the best places to stay and things to do.
---
WHERE TO STAY IN BANGKOK
---
Choosing the perfect hotel in Bangkok can be a daunting task, given the plethora of excellent options. After much research, we've narrowed it down to a shortlist of top choices:
Ultimately, we opted for the Kimpton Maa-Lai, a fantastic choice for families. The hotel offers exceptional service, delectable cuisine (especially the breakfast spread), and is known for being kid-friendly. Our little one particularly enjoyed the presence of numerous dogs, as it's also a dog-friendly hotel. We highly recommend it for your family stay.
THE VINE PRO TIP: If you stay at The Peninsula hotel, you'll be able to take their complimentary river boat the short trip across (2 minutes) to the other side, neighboring hotels and ICONSIAM mall next door. The boat ride alone is real treat for kids as well as adults!
---
WHAT TO DO: EMBRACE THE GRANDEUR OF TEMPLES
---
Start your Bangkok journey with a visit to some of city's iconic temples. With kids in tow, it's important to be selective, considering their age and interests. We recommend these two must-visit temples:
Remember to dress modestly and comfortably for temple visits, and don't worry if you're not appropriately attired; some temples offer free skirt rentals. If you start early and the kids are in good spirits, consider taking a boat ride to see both temples in one day. However, if seasickness strikes, like it did for us, it's perfectly fine to head back to your hotel for some rest.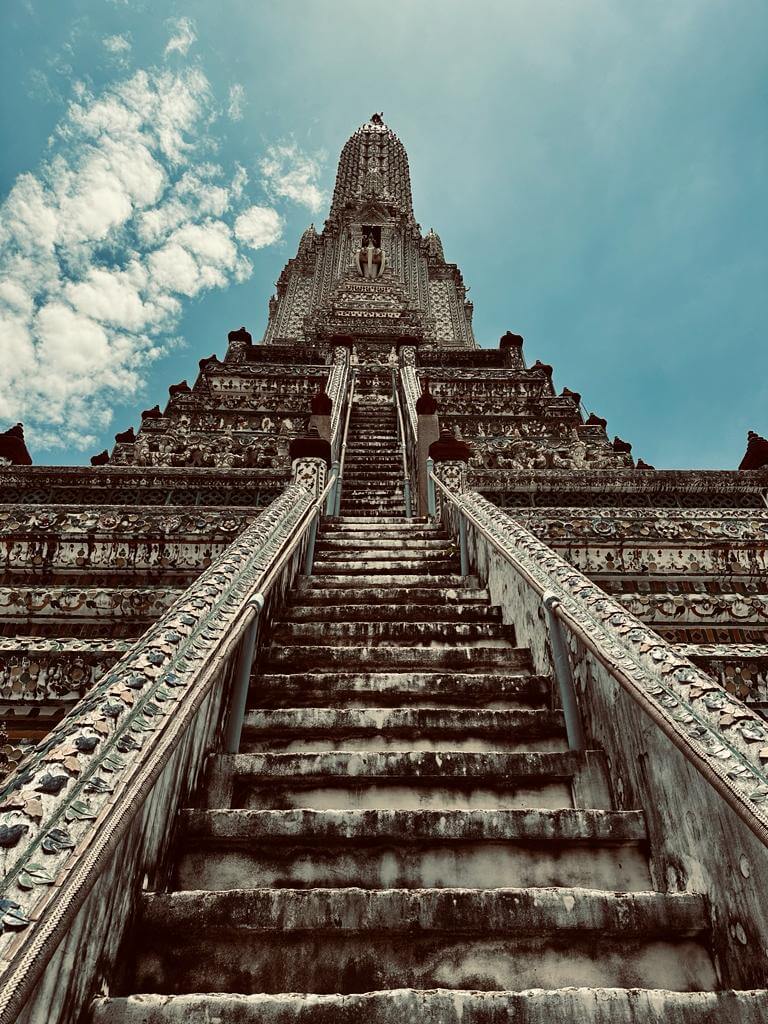 ---
NATURE IN THE CITY: EXPLORE LUMPHINI PARK
---
Escape the hustle and bustle of the city by spending a relaxing day at Lumphini Park. This oasis of greenery is perfect for a family picnic, paddle boating on the lake, or simply enjoying a leisurely stroll. Keep an eye out for the resident monitor lizards that often make appearances – a fascinating sight for kids!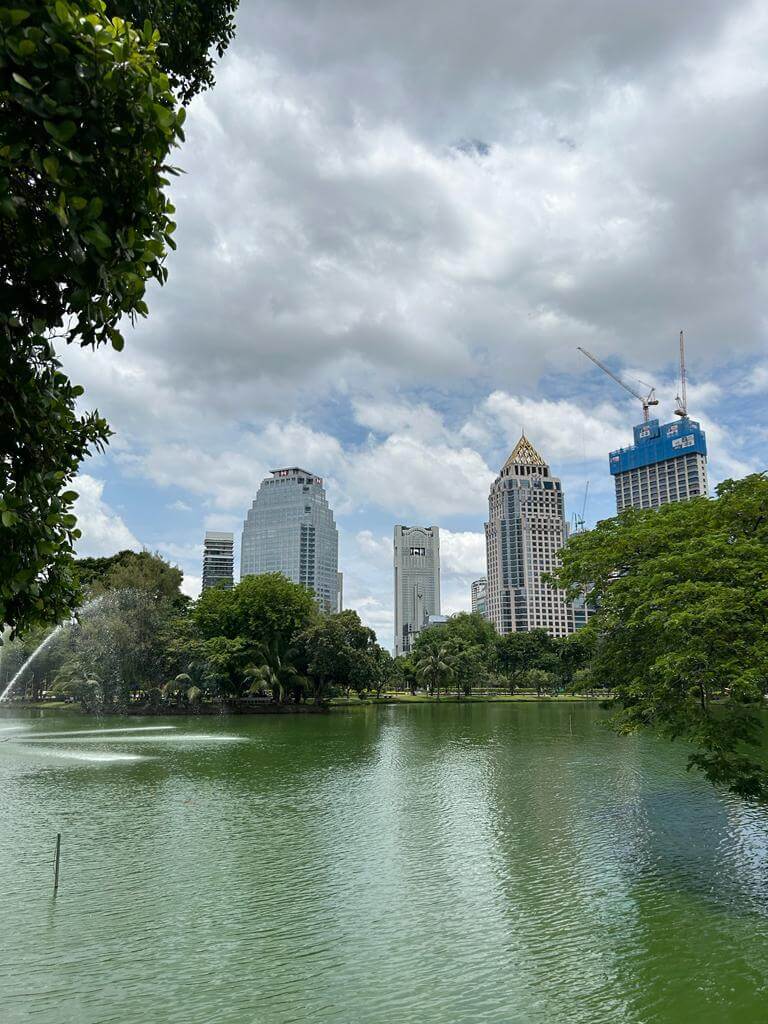 ---
ICONSIAM: SHOPPING + SAVORING A VARIETY OF THAI CUISINE
---
ICONSIAM is a shopping and dining haven, but be prepared to spend several hours there exploring the countless shops and restaurants. It's impossible to see everything in a single day, but the variety of Thai cuisine and shopping experiences will leave you wanting more.
---
SEA LIFE + MADAME TUSSAUDS
---
While these may not be on your bucket list when traveling without kids, they are definite must-visit attractions when you have little ones in tow. Consider getting a combo pack for Madame Tussauds and Sea Life to make the most of your visit.
---
SICK IN BANGKOK
---
Unfortunately, we had a bout of illness during our trip, which limited our exploration of this incredible city. Nevertheless, Bangkok has so much more to offer, especially for families, and we're eager to return and share more of our experiences.
---
OUR PERSONAL HIGHLIGHT: KING POWER MAHANAKHON
---
One of our personal highlights in Bangkok was the King Power Mahanakhon. If you love breathtaking views from above, you won't want to miss the Skywalk here. Even our four-year-old son found it to be a highlight of the trip.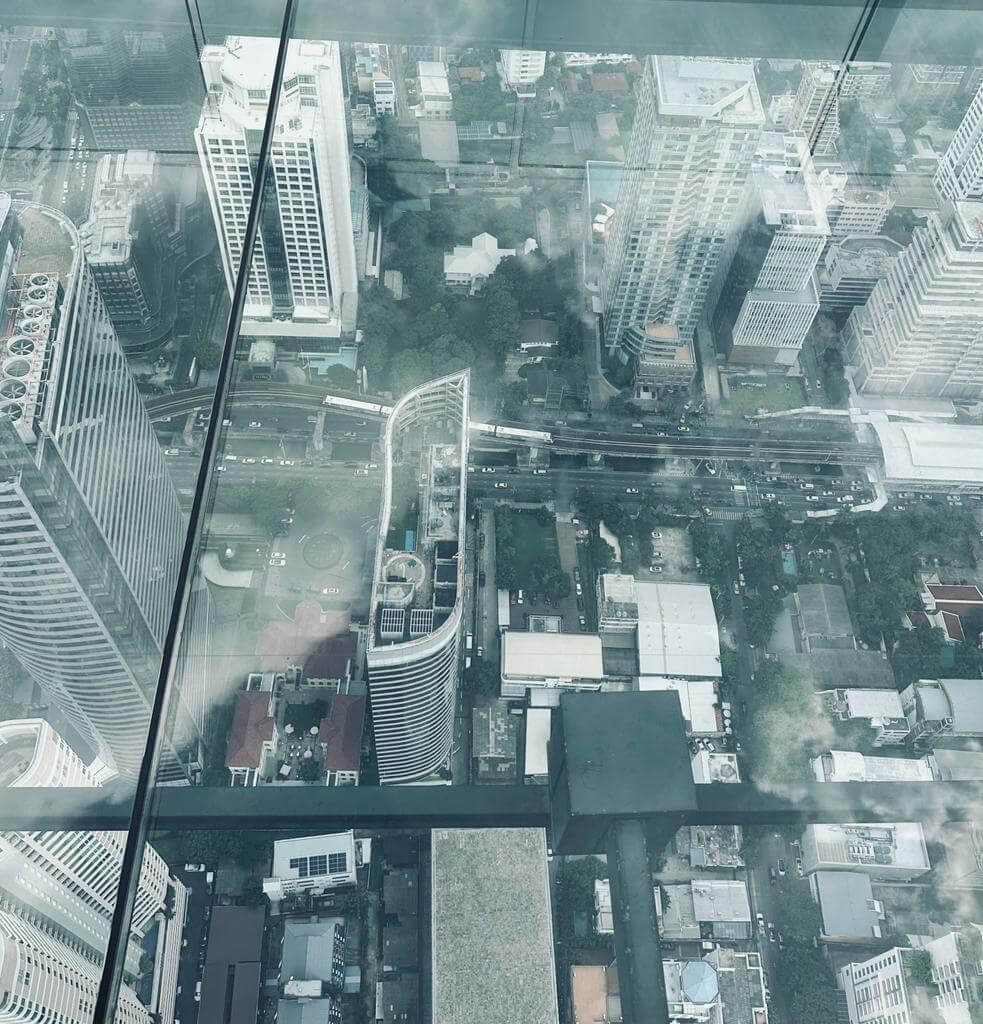 ---
ADDITIONAL POINTS OF INTEREST
---
While we couldn't fit everything on our bucket list into our trip, there are several other intriguing locations worth exploring. Check out our Google Maps list for some interesting places to visit: Google Maps Link. https://goo.gl/maps/F1DT4usAdYuN7cZ99
We'd love to hear about your experiences and what your kids enjoyed most in Bangkok. Share your adventures with us, and let's make the most of family travel in this vibrant city.
Yours in adventure,
Heidi
---
All images courtesy of the author