A GUIDE TO BIGBASKET GROCERIES IN BANGALORE
When I first moved to Bangalore, I always wondered where to find those grocery items that I would use back home daily. I even stepped foot in a few supermarkets to browse the aisles for anything recognizable, before I realized nobody does that here. Absolutely everything is delivered to your doorstep.  Because of this, I have spent countless hours over the past 5 years scrolling through the Bigbasket app. Believe it or not, it's my second most used app according to my phone's screentime calculator after WhatsApp. The following list is a guide to some hidden grocery and household gems I've found over the years on the bigbasket app. Happy shopping!




---
TOILET PAPER
---
TP is hard to come by (not to mention ridiculously overpriced)  in India but Karo has a great, plush type. 
Vine Pro Tip: Origami brand TP is like cardboard and a few times I've gotten rolls that obviously were "rolled" all over their factory floor before they packed them.
---
NATURAL CLEANING MATERIALS
---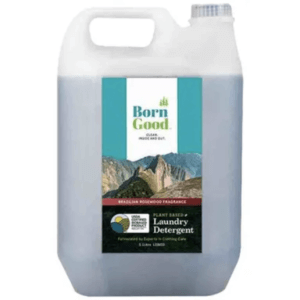 ---
DISHWASHER NECESSITIES
---
Salts, Rinse Aid, Tabs. You can find a wide selection of dishwash products on BB.

---
KOMBUCHA
---
I love kombucha! My favorite brands on Bigbasket are Borecha and Toyo 
Vine Pro Tip: Toyo isn't too "boochy" so even booch haters will like it

---
ORGANIC FRUITS & VEGGIES
---
I must admit the organic fruits and vegetable selection has gotten better over the years on bigbasket. I used to refuse to buy their produce because it wasn't the best quality, but recently it has been better than Gourmet Garden.

---
MOISTURE ABSORBERS
---
I don't know about your house, by my house turns into a humid, damp mess that ruins absolutely everything in my closet every time monsoon season rolls around. Try the CZ-it brand refillable moisture absorber boxes in your wardrobe and the disposable sachets in your drawers.
Vine Pro Tip: buy the refillable moisture absorbers and the refill pack so you can cut down on unnecessary waste.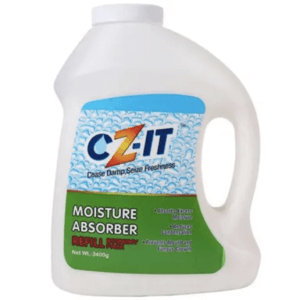 ---
BABY + TODDLER-FRIENDLY FOOD
---
Slurrp Farm, Timios, TummyFriendly Foods, and Happa are just a few brands on BB that make easy-to-prep or ready-to-go items for babies and kids.

---
CREAM CHEESE
---
If you're a bagel fan or need to whip up a cheese cake, then D'lecta is the only authentic cream cheese in the market.
Vine Pro Tip: Pair it with some delicious sesame seed bagels from Loafer & Co!


---
CASTOR SUGAR
---
If you like to bake, you cannot use the normal off-the-shelf sugar here. It's a very coarse grain that makes all your baked treats crunchy. Castor sugar is the super refined type baked goods require.


---
PACKED BROWN SUGAR
---
Along the same line as castor sugar, any recipe that calls for packed brown sugar you can't use the coarse grain brown sugar off the shelf. Amrit brand brown sugar is the only one I've found that resembles the light brown packed brown sugar for baking.

---
PLANT MYLKS
---
There are a lot of options for Soy, Almond, Oat, and other plant based milk drinks on bigbasket.

---
COLD PRESSED COOKING OILS
---
I don't know how much of a difference cold pressed makes when it comes to oils. But these are the types of marketing traps I fall for.


---
MILLET COOKIES
---
​​
They've become my favorite nighttime snack. They have a wide range made without refined sugar so it somehow feels OK to eat the entire container in one go. Or maybe I've just fallen for the marketing of jaggery is better than sugar.


---
FROZEN PIZZA
---
This is a staple in every single freezer and I couldn't believe it wasn't available until recently. 
Vine Pro Tip: buy the Happy Chef brand not the Milky Mist one. Milky Mist's version was dry and unpalatable. 

---
KIDS PASTA
---
I don't know about your kids, but mine can eat pasta at any time of the day. There are a few brands of kid pasta with special shapes that keep them interested in what's on their plate.

---
QUICK DRY NAIL POLISH
---
Swiss Beauty is a brand I recently discovered and it's the absolute best for at-home manicures that need to dry quickly between diaper changes.

---
FRESH FLOWERS & BOUQUETS
---
Orchids, red roses, and more!

---
IMPORTED CHEESE
---
I'm not a cheesehead myself, but there's a wide variety of imported cheeses on the app. Manchego, blue cheese, edam, and more.
---
Main photo from Anna Shvets, all other photos courtesy of Big Basket