These days it seems most big grocery and beauty stores carry feminine hygiene products but it still may not be as common as in other places that you have lived before! We put together an easy-to-find list of stores, websites and brands that carry tampons (with and without applicators), sanitary pads, pantyliners, and menstrual cups! Everything from name brands you're used to, to organic cotton and reusable pads and subscription services, we'll spot you (literally)!
WHO:

Founded by someone focused on living a zero-waste lifestyle, BN only sources products that are ethically sourced and zero waste.
WHAT:

Two brands of menstrual cups including the TruCup and Boondh Menstrual Cup
PRICE:

Rs. 999 for TruCup, Rs. 700 for Boondh
HOW TO BUY:

order online or find them at many stockists around the city including Go Native, Ethic Attic, Happy Healthy Me, Foxtrot and more!
WHO:

This Bangalore based women's personal care company focuses on organic cotton which means no GMOs or chemicals, pesticides or germicides in the seeds. The tampons have received The Global Organic Textile Standard (GOTS) which is the worldwide leading standard for organic textiles
WHAT:

Organic Cotton Tampons, Biodegradable Pantyliners, Cramp Relief Cream, Handmade Hot Bags, Natural Lip Balm
PRICE:

Rs. 275 for a box of 15 tampons, Rs. 149 for a box of pantyliners
HOW TO BUY:

Order online here or buy them at Ethic Attic
THE VINE TIP: We love the fact that you can customize your box of 15 tampons however you'd like. Choose however many mini, maxi and super-sized tampons you'd like to fill your box of 15 with!
mypeachstore.in, Instagram Page
WHO:

with a focus on natural and sustainable period products, Carmesi provides safe period products to women in need, and create awareness on safe menstrual hygiene practices with each box you buy!
WHAT:

Natural & Biodegradable Sanitary Pads & Liners made from corn and bamboo with no chlorine, parabens, or toxins
PRICE:

Rs. 249 for a box of 10 pads Regular or XL size, Rs. 149 for a box of 20 liners, Rs. 299 for a bottle of intimate cleanser
HOW TO BUY:

online here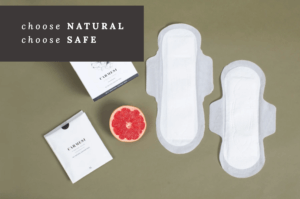 WHO:

A sustainable concept store where you can find all things sustainable, fair trade and ethical including menstrual products!
WHAT:

Menstrual Cups, Organic Cotton Tampons, GOTS Organic Washable Pads, Biodegradable Pantyliners, Cloth Pads, Night Pads, Cramp Relief Cream, and Handmade Hot Bags
PRICE:

Rs. 700 for menstrual cups, Washable pantyliners Rs. 340 for 3 pieces, Rs. 275 for 15 tampons
HOW TO BUY:

online here or at their Indiranagar store

Ethic Attic, 444, 5th Main, Indiranagar 2nd Stage, 560038, Tel: 080 4111 9294, www.ethicattic.com
WHO:

This award-winning Canadian company focuses on intimate and menstrual hygiene issues.
WHAT:

A wide range of products from menstrual cups, organic cotton tampons including tampons with applicators (!), intimate wipes, and biodegradable disposable bags, menstrual cup wash, and even menstrual cup sterilizers and more!
PRICE:

Rs. 425- 799 for menstrual cups, Rs. 350-690 for tampons with applicators, Rs. 175-525 for pantyliners
HOW TO BUY:

online here or some Sirona products are available on Big Basket, lots on Amazon.india as well as Health & Glow, Nykaa
WHO:

India's largest omnichannel beauty destination sells over 1,200 brands in makeup, skincare, haircare, fragrances, personal care, luxury and wellness products for women and men.
WHAT:

A variety of tampon brands (O.B, Bella, Tampax Pearl, Sirona, Floh, Helen Harper, Pee Safe, Masmi and more), Pantyliners (Bella, SanNap, PINQ, Sirona and more), Sanitary Pads (Whisper, Vwash, Bella, PINQ, Stayfree, Paree, LAIQA, Heyday, Carmesi, Azah, Tampax and more) and Menstrual Cups (Sirona, SanNap, Rustic Art, Stonesoup, TruCup, Pee Safe and more)
PRICE:

Rs. 150 for Bella Panty Soft Air (60pcs), Rs. 250 Whisper Ultra Nights Sanitary Pads (XXXL Wings) 10 Pads Pack, Rs. 399 for SanNap Menstrual Cup, Rs. 395 for Tampax Pearl Tampons regular 18 count
HOW TO BUY:

online here or shop at their stores around Bangalore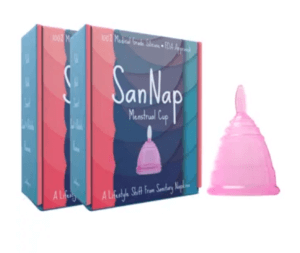 WHO:

These stores strive to source only local and organic products that benefit our bodies and our planet.
WHAT:

Purganics line of organic tampons and pads as well as Natracare Maternity Pads
PRICE:

Rs. 499 for a box of 16 tampons (no applicators)
HOW TO BUY:

online here or shop at their stores around Bangalore

10 stores throughout Bangalore, theorganicworld.com
WHO:

We all know the popular grocery delivery site and app, you can of course also get tampons and pads delivered straight to your door
WHAT:

A few brands of tampons including OB (no applicator) and Sofy soft tampons, brand for pads include Whisper pads, StayFree, Bella, VWash Wow, Amrutanjan, Menstrual pads and sanitary disposable bags from Sirona can also be found!
PRICE:

Rs. 359 for a Sirona menstrual cup, Rs. 230 for a box of 20 OB tampons, Rs. 35 for 6 Stayfree pantyliners
HOW TO BUY:

order online or using the Big Basket App
WHO:

Of course Amazon will deliver the most sensitive hygiene items to avoid having to buy them in store!
WHAT:

Tampons both with and without applicators from brands ranging from Tampax, OB, Sirona, Bella, Sofy, Floh, Pee Safe, Everteen, Organyc and more! Sanitary pads and pantyliners from the same brands as well as Stayfree and Admira, etc.
Menstrual cups from SafeCup, Sirona, Everteen, Boondh, Wow, Silky Cup, HapCup and many more!
PRICE:

Pricing ranges from a hundred to up to 1,500 depending on brand and type!
HOW TO BUY:

order here
THE VINE TIP: You'll even be able to order Tampax Pearl for Rs. 350 (sale price may not last!) for 18 pieces!
WHO:

This well-known beauty and wellness store with its orange logo is never hard to miss! Lucky for us, their many locations carry a good number of sanitary products.
WHAT:

Tampons brands include OB, Bella, Sirona and Mirai Me, Sanitary Pad brands include Whisper, Stayfree, Vwash Wow, Heyday Organic, Carmesi and more in every size, shape and thickness you could want. They even stock a menstrual cup from Stonesoup.
PRICE:

Rs. 146 for a pack of 16 regular tampons from Bella, Rs. 945 for a menstrual cup, Rs. 66 for 10 ultra-thin pads from Stayfree
HOW TO BUY:

visit a store near you

Stores throughout Bangalore, m.healthandglow.com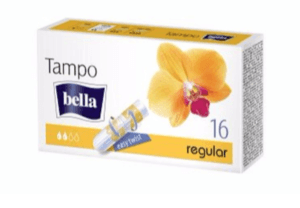 WHO:

This Bangalorean based company is known for their cloth diapers designed and made in India but also stock cloth menstrual pads
WHAT:

Bhoomi Cloth Menstrual Pads that come in three different sizes for day or nighttime made from cotton velour cloth
PRICE:

Rs. 250-300 for 1 cloth pad depending on size and strength
HOW TO BUY:

online here or at Go Native stores and Fresh Mills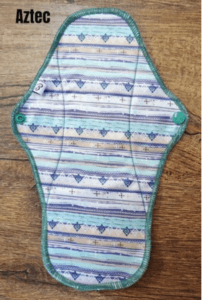 WHO:

Rustic Art is an organic and natural personal and home care brand that believes in sustainable manufacturing and a sustainable lifestyle. They promote green menstruation through the use of their menstrual cups.
WHAT:

Menstrual cup packages including cup, natural clay hand wash, and a wash for your cup
PRICE:

Rs. 950 for the kit mentioned above
HOW TO BUY:

online here or on Big Basket or Nykaa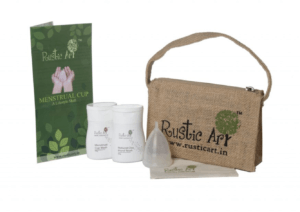 WHO:

This subscription company aims to bring us a new feminine care experience that customizable plans based on you. Configure your pack the way you need it, choose the order size you'd like, and tell them how often you need it delivered.
WHAT:

The Nua pad is made in India, as per South Korean quality standards, a country that's the gold standard for quality and hygiene in the feminine care industry. Choose the number of Heavy, Medium and Light Flow pads that you want in a pack of 12 pads and how many packs you want at a time.
PRICE:

Rs. 179-199 per pack (of 12 pads each) depending on how many packs you order at a time
HOW TO BUY:

online here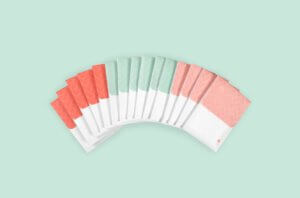 ---