OUR SKINCARE HEROES AND WHY WE SWEAR BY THEM
As a team, us ladies at The Vine come from all over the world and each of us have had our own unique and varied journey when it comes to our skin. Here we share a personal glimpse into our current skincare routines and the products that take care of our individual needs.
---
TENA

PICK
---

ENTREPRENEUR AND A NEW MOM WITH A PASSION FOR CHOCOLATE AND SPARKLING WINES
SKIN TYPE:
Very dry and prone to hormonal breakouts
SKIN CONCERNS:
Dryness, occasional breakouts, fine lines
PROBABLE CAUSES:
Besides a global pandemic – recent pregnancy and hormonal imbalances
SKIN HEROES:
KHIEL'S ULTRA FACIAL CREAM
I have been using it for years – a great simple moisturizer that lends itself really well to layering with other serums. It is light enough for humid weather while still leaving my very dry skin feeling deeply nourished.
CHARLOTTE TILBURY MAGIC CREAM
A very fancy moisturizer which I use as a special treat or when my skin is very dry, for instance after long flights. Love that Charlotte Tilbury is now available in India, even if my wallet disagrees!
PIXI VITAMIN C SERUM
Pixi is my go-to for affordable serums and tonics that actually work. Since I am breastfeeding I am not using stronger acids and rely on vitamin C as a serum under my moisturizer and this one is lovely, not too sticky and absorbs easily.
PIXI HYDRATING MILKY MIST
A lovely light mist to spritz during long Zoom meetings and mid-flight. It softens the skin and gives that little dose of extra hydration during the day.
SUNDAY RILEY CEO VITAMIN C SERUM
Another big love of mine but comes with a hefty price tag. I love this serum but use it very sparingly when my skin feels extra dull.
KHIELS CREAMY EYE TREATMENT WITH AVOCADO
I have been using it for years but honestly cannot say if it works on its own because I also get fillers and chemical peels on the regular! It is a nice thick cream, which feels nice when I remember to put it on.
KHIEL'S ULTRALIGHT DAILY UV DEFENSE ANTI-POLLUTION SPF 50++
I became really diligent with my daily SPF application only recently (shame on me) and I like this one because it doesn't leave white marks and is not too heavy after my serums and creams.
MORNING SKIN ROUTINE:
I first use micellar water to cleanse my face of any nighttime products I have used and apply my vitamin C serum with my fingers. I let it absorb for a minute or two, followed by my eye cream and moisturizer. I do my hair while my skin absorbs my moisturizer and apply SPF before applying makeup. I saw a nice trick on Instagram to decide how much SPF you should be applying on your face: you squeeze out enough to draw the line over the length of your index finger.
NIGHT SKIN ROUTINE:
I always double cleanse, first with a cream-based makeup remover and then with micellar water. I like cleansing balms as well, Dot & Key does a really nice one. It feels like a mini spa when I use a muslin cloth to take my makeup off and I like doing it after full-face make-up days. After the double cleanse I usually just apply a serum. A few times a week I'll use a cooled jade roller to massage the serum into my skin, it feels really nice and the serums set better. I don't really like using a face cream every night- I used to have really bad cystic acne and developed a habit of letting my skin breathe during the night. Also, a good serum is usually enough to keep my skin hydrated over night. Once or twice a week I will use a facemask, either a sheet mask, which I buy in Sephora almost in bulk, or a resurfacing mask. Charlotte Tilbury Resurfacing Facial Treatment is great!
---
RITIKA BORA
---

A BEAUTY BLOGGER AND SLEEP-DEPRIVED MOTHER OF TWO TODDLERS
SKIN TYPE:
Oily and Sensitive
SKIN CONCERNS:
Hormonal acne and dullness
PROBABLE CAUSES:
Recently moved from India to Sweden, skin is trying to adjust to a different climate.
SKINCARE HEROES:
KAMA AYURVEDA ROSEWATER TONER
The best I have ever tried and it works equally good for my mom who's skin is as dry as the Sahara Desert!
BODYSHOP TEA TREE OIL SERUM
It has tea tree extract which helps in preventing acne caused by bacteria and noticeably helps in reducing acne marks.
NIVEA MOISTURISING CREAM
The holy grail of all face moisturisers for me!
THE FACE SHOP RICE WATER CLEANSING FACE WASH
It instantly brightens up the skin without making it feel dry.
THE ORDINARY GLYCOLIC ACID TONER
it is miraculous and really helps in removing the dead skin layer.
MORNING SKIN ROUTINE:
As I have a really detailed night time routine I like to keep it simple in morning and I usually clean my face with just plain water but if I feel it is oily (usually the case in summer days) I will use a mild face wash by Cetaphil. Next I apply my favourite toner by spritzing a generous amount on my face and let it dry down before moving to the next step. In the summer I like to keep my toner in the refrigerator for that extra cooling and refreshing effect. To tackle my acne scars I next apply my tea tree oil serum in a patting motion. During the summer I moisturise with Aloe Vera Gel from The Face Shop (I always store this in the fridge) and in the winter months I swear by Nivea Moisturiser. I never ever skip sunscreen and I'm currently using one by The Ordinary – I always ensure to also apply this to my neck and ears and in generous quantities.
NIGHT SKINCARE ROUTINE:
At night I like to double cleanse my skin to remove the residues of all the makeup and products I have applied throughout the day. Firstly, I cleanse using a makeup removing balm my personal favourite is one by Clinique as it does its job right away. Next I use the Rice Water cleansing face wash and apply it in a circular motion for at least a minute. I like to chemical exfoliate my skin at least three times a week so I use Glycolic acid toner from The Ordinary. On the days I am not using my chemical exfoliate toner I just go with my favourite Rose water toner by Kama Ayurveda. While applying glycolic acid toner I avoid my eye area and apply it with the help of a small cotton pad. I like to apply Niacinamide serum by The Minimalist to address my concerns like large pores, acne, dullness and discoloration. A good layer of Nivea Cream is what I prefer at night to help my skin retain its hydration. It is a thick consistency cream so i like to warm it up a bit in my palms before applying to avoid tugging at my skin.
---
SUPRIYA BOHRA
---

A VEGETARIAN WRITER WHO SWAPS EXERCISE FOR FOOD, LATE NIGHT GAMING AND TV
SKIN TYPE:
Normal to dry. Gets flaky in winters.
SKIN CONCERNS:
Occasional breakouts and whiteheads. Flare ups of Eczema.
PROBABLE CAUSES:
Weather changes and climate control
SKIN HEROES:
CLINIQUE 100 HR MOISTURE SURGE
I swear by this moisturizer. Due to thyroid issues I began developing dry patches on my skin but since I have started using this product, my facial skin feels moisturized all the time, even during the winters.
KAMA AYURVEDA'S ROSEWATER SPRITZ
Indian home remedies are incomplete without rose water and I found this product to be the best of the lot. I have tried local rose water, and high-end brands as well but found this one most suitable to my skin. I especially like it because it not heavily fragrant. It was a part of my pre-bridal beauty regime, and it has been stuck with me since.
NIVEA'S TURMERIC MILK DELIGHT FACE WASH
I stopped using soap on my face since I was 18 and mostly used Johnson's baby soap (hey if it is good for a baby, it should be good for me too, right?) I tried other herbal and high-end face washes but this one suited me the most as it did not leave my skin dry.
MY HOMEMADE SCRUB
Grind equal parts of rice and almonds along with saffron and store in a dry place. Whenever needed, take a spoonful, mix with milk or milk cream, and softly scrub for 2 minutes before washing with water. I use this on my face, neck (front and back), elbows and knees.
MORNING SKINCARE ROUTINE:
I wash my face with a face wash or sometimes with plain cold water and dab dry (no rubbing the facial skin with a towel please!). If I am showering in the day for a head bath, I try to squeeze in some exfoliation using a homemade scrub for my face and body. I then apply my moisturizer on my face, neck and hands in an upward motion. Dab a bit of Vitamin C for that extra shine and end it with sunscreen. I am still searching for the perfect Vitamin C and Sunscreen for me.
NIGHT SKIN ROUTINE:
On days when I go out, I use minimal makeup (lipstick and eyeliner), so I use simple micellar water or makeup removers to take it off. Currently I am using L'Oreal Gentle Eye and Lips Makeup Remover as it easily takes off even tough lipsticks like Kylie or Huda. I clean using Prima Dona's cotton pads and follow that with Clinique's Take The Day Off Balm. It has no fragrance and feels lighter than Vaseline in application. After this I wash my face with a cleanser and if possible, try to take a quick shower too because it really calms my skin down and helps me unwind after a hectic day.
After shower, I spritz some Rose Water that I keep refrigerated for that cooling effect. If I am applying some night cream, I slowly rub the water in circular motion or else I lie down without touching my face. Currently I am using Laneige Cica Sleeping Mask twice a week and liking how soft my skin feels when I wake up.
---
AARTI PATEL
---
 

A WORKING MUM OF 2 FUELLED HEAVILY BY CAFFEINE AND ALMONDS
SKIN TYPE:


Combination
SKIN CONCERNS:


Hormonal breakouts, rosacea, enlarged pores
PROBABLE CAUSES:


Skin sensitivity due to hot climate of Bangalore – I was used to the cold of the UK!
SKIN HEROES:


ANYTHING BY Zo SKIN (available at DNA skin clinic )
This has transformed my skin, it feels less prone to irritation and is a lot smoother now.
SUNDAY REILLY LACTIC ACID
I literally feel my pores unclogging as I apply this!
THE ORDINARY GLYCOLIC ACID
This magically removes and strips away the greyish dead skin cells that make your complexion look less than fantastic.
KIEHLS MIDNIGHT RECOVERY EYE CREAM
This is super soothing – lavender, jojoba and shea butter help nourish that delicate under eye area without leaving it greasy.
SKINCEUTICALS RETINOL
I see a dramatic reduction of fine lines and blemishes.
ARGAN OIL
Super nourishing and I love that it's organic.
DAUGHTER EARTH VIT C
Easily mixable with any moisturiser, makes your skin GLOW! Slowly build up the amount of Vitamin C powder you add to ensure your skin is given the time to adjust.
HELIOCARE SPF 50
Because prevention is always better than cure!
MORNING SKIN ROUTINE:
I wash my face with the Zo exfoliating or regular wash (I alternate days), each time I wash my face I use a fresh flannel. Mariah taught me well. Next I apply Argan oil and give myself a facial massage from the FaceGym Instagram reels – They have some really quick and transformative techniques!
After letting the oil absorb into my skin, I mix a pinch of Daughter Earth Vit C with Zo daily defence moisturiser and gently use sweeping strokes until it is all absorbed. My final step is Heliocare SPF 50, this is an essential part of my routine and I would never ever skip it!
NIGHT SKIN ROUTINE:
Same as the morning, I wash my face with the Zo exfoliating or regular wash (I alternate days) and I use the Zo oil control pads in circular motions, avoiding the eye area. After that has dried slightly, I apply Sunday Reilly Lactic Acid and Khiels eye cream. I would ordinarily use retinol in the evening too but I am pregnant and retinols are a big no no for pregnant/breastfeeding mothers. I need to do some more research into phyto-retinols before I commit to one! I follow up with a quick FaceGym massage and then apply Zo daily moisturiser.
---
KATHERENE DEBORAH
---

A JETLAGGED MOTHER LIVING OUT OF A SUITCASE WITH A HAPPY GO LUCKY 4-YEAR-OLD
SKIN TYPE: 


Combination
SKIN CONCERNS:


Occasional breakouts, Post Inflammatory Hyperpigmentation and Post Inflammatory Erythema
PROBABLE CAUSES:
Pregnancy
SKIN HEROES:
EPIDUO
My absolute hero! It has both benzoyl peroxide and adapalene (retinoids) to target active acne and prevent future break outs.
DYOU SERUM
A niacinamide-based serum, spreads beautifully and smells divine!
CERA VE MOISTURIZER
Full of ceramides and helps protect the skin barrier especially for someone using retinoids.
TRILUMA
Great for all pigmentation, I use it as a spot treatment.
MORNING SKIN ROUTINE:
I first cleanse with Cera Ve SA Cleanser, then I tone with Mugwort Essence or Ren Ready Steady Glow (I alternate these each day). Next I apply two serums; Skinceuticals CE Ferulic and Noid for my pigmentation. I then moisturise with Cera Ve to which I sometimes also mix rose hip oil to add that bit of luxe. To finish it off I apply my dose of Evy Sunscreen.
NIGHT SKIN ROUTINE:
 I have two skincare routines which I alternate each night. With my first routine I start by double cleansing with Inkey List Oat Balm Cleanser and Cera Ve Cleanser. I pat my skin dry and apply Epiduo and my regular moisturiser around my eyes, neck and corners of my nose.
For my second routine, I still double cleanse but next I will apply Dyou Serum followed by Paula's BHA Toner. After moisturising I apply Triluma on post inflammatory hyperpigmentation and post inflammatory erythema.
---
KAY REYNOLDS
---
 
A FASHION AND STYLE-OBSESSED MOTHER WHO LOVES GREEN TEA AND A GOOD MANICURE
SKIN TYPE:
Combination and Sensitive
SKIN CONCERNS:
Seasonal break outs, dry patches and pigmentation
PROBABLE CAUSES:
Coming back and forth between the UK and Bangalore – climate changes and stress
SKINCARE HEROES:
TRUE FROG CLEANSING GEL (CARROT ROOT EXTRACT AND GRAPE EXTRACT)
Just two small pumps of this cleansing gel easily removes the full coverage foundation and daily grime from my face – plus it's very gentle and moisturising on the skin. 
TONY MOLY VITAL VITA 12 FIRMING VITAMIN A
I've been using this hero for the last 3 weeks and my skin definitely feels firmer and looks brighter
SEBAMED CLEAR FACE GEL
The perfect moisturizer for my skin – balances out the oils while keeping the drier areas moisturized.
MORNING SKIN ROUTINE:
I first cleanse with Cetaphil Gentle Skin Cleaner for Dry and Sensitive skin, I next apply Dot and Key 10% Niamincide Spot Corrector Serum and Cera Ve eye cream. I then moisturize with a tiny bit of Sebamed Clear Face Gel and lather on Cetaphil Daily Defence Moisturiser for Sensitive Skin, which has SPF 50+ UVA Sunscreen in it. I ensure to apply this to my neck and décolletage as well as my hands.
NIGHT SKIN ROUTINE:
I start by cleaning off all my make up with True Frog Cleansing Gel and a clean flannel. I then go in for another cleanse with Cetaphil Gentle Skin Cleanser to ensure any extra oils or residue is completely gone. Next I apply a few dots of the Tony Moly Vitamin A serum to my face and neck, I then lather my face and neck with Sebamed Clear Face Gel and apply the Cetaphil Eye Cream. Twice a week I use 0.5 % Retin-A cream and follow up with Dot and Key Hyaluronic Hydrating Sleep Mask. I always finish my routine off with a couple of pumps of True Frog Hand cream to keep my hands and cuticles soft and supple.
---
SKIN-FLUENCERS
---

Now that you guys have got an idea of our tried and tested skin care essentials, I'll next give you a nudge to check out our current favourite 'Skin-fluencers' – follow them on Instagram to keep yourself updated on the 'do's and don'ts' of daily skincare.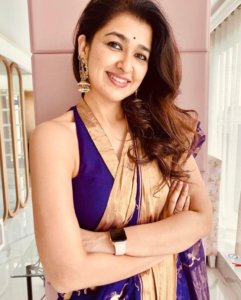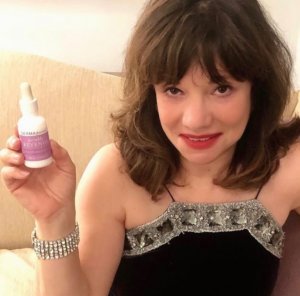 ---