Who would have thought that Bangalore would have so many talented bakers, pastry chefs and dessert makers? Let's just say, we're not complaining, but putting together this list was no easy task. It seems amazing amateur home bakers  
(thanks COVID) 
and small baking establishments have been popping up everywhere much to the delight of those of us with a sweet tooth- and we can definitely taste the love more from these homemade/small shops! Check out our list of where to get the best sweet treats in town!
(Be warned though, don't read this if you're hungry or on a low-sugar diet, although you will find some healthy bakes and alternatives too!)
---
HOME BAKERS
---
INSTAGRAM WORTHY CAKES
Anita showcases home baking at its very best, as someone who returned to her passion of baking once she took a break from the corporate world to spend more time with her daughter. What started as happily feeding her family, friends and neighbors turned into a small venture. Anita's Baking Bug offers themed cakes, cupcakes, cookies as well as healthy bakes which use whole grain alternative flour and non-refined sugars.
WHAT OUR VINE REVIEWER AIMIE TASTED:
Red Velvet Cupcakes

–

 Anita has a real talent for making light, delicious cakes and these cupcakes are no exception.  They look so pretty with a flower cream cheese topping and the cupcake does not disappoint in flavour. The sponge is so light and soft, you will definitely want more than one!
Tres Leches (3 milk cake)

– I did not know what to expect from this cake but wow, it was so light and delicate to eat.  Lovely and moist but not heavy, it really was delicious.  Anita had topped it with a whipped cream topping, sprinkled with cinnamon and it was such a perfect topping to the cake.  If you are looking for a delicious cake but don't want anything too heavy this is absolutely perfect.  It's very easy to eat a slice or three!!!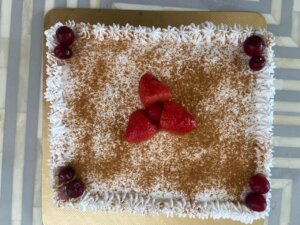 Fudgy Brownie

– Dense, gooey fudgy chocolatey brownie loveliness! These are absolutely divine if you love a decadent brownie.  You might need an afternoon nap afterward but these are seriously good soft brownies.
DELIVERY OPTIONS:

 Self pick up from Prestige White Meadows, Whitefield between 10 AM- 8 PM, or delivery options on weekdays within 2-3km radius of Prestige White Meadows
TO PLACE AN ORDER: 

Whatsapp/call 98480 61170 for orders, or on Instagram/Facebook
Anita's Baking Bug, Prestige White Meadows, Whitefield, Tel:  98480 61170, Instagram, Facebook
Expat Kasia was an interior designer turned stay at home mom who started off making cakes for her and her friends' children's birthday parties for fun. She won a cake competition at her children's school in London five years ago and since then has made more than 30 custom cakes in the last year alone. Kasia keeps it simple, she doesn't work in sugar paste yet the appearance of her cakes really stands out. She sticks to straight forward yet delicious chocolate cake and a lovely wet carrot cake.
Kasia is the place to go and ask for a special occasion cake as every cake is totally customized. The cakes are gorgeous inside and out and Kasia is very approachable to ideas and to elaborate on needs. It isn't a full blown business yet but she has had lots of fun doing it and is always open to projects if her schedules allows.
WHAT OUR VINE REVIEWER JANA TASTED:
Carrot Birthday Cake

and 

Chocolate Birthday Cake 

–

Kasia's Cakes are something rare in my opinion. Not only do they look fantastic (very Instagrammable) but they also taste amazing; a combo not easy to find nowadays. Kasia's carrot cake is dense and super moist! A pleasure to eat. The chocolate cake is very tasty- light and fluffy but not overloaded as she does not use any syrup, a real treat to eat. My kids loved to eat it without leaving the normal cake leftovers as it wasn't overloaded with icing or sugar paste. Yes, sometimes less is more especially when it comes to kids and birthday parties.
DELIVERY OPTIONS:

 Pickup at Epsilon, no Dunzo to ensure the cake makes it in the best condition!
TO PLACE AN ORDER:

Whatsapp message on 96065 90301
Cakes by Kasia, Epsilon, Tel: 96065 90301
From HR professional to cake artist, Gauri bakes up cakes and desserts from her home kitchen. The most popular flavors of cakes are Dark Moist Chocolate, Vanilla Strawberry, and Ferro Roche. Cakes can be made plain or customized for special occasions.
WHAT OUR VINE REVIEWER TENA TASTED:
Dark Moist Chocolate Cake

– These cakes pack a visual punch! They are absolutely stunning and since I like my dessert to act as a centerpiece of the table, I was thrilled. I served them during a family high tea and they ended up on everyone's Instagram immediately. Not to be dramatic but I would die for a good chocolate cake and this one was close to being the cake of my dreams. Moist, rich and just yum. This chocolate cake is on the heavier side, so one slice and you are in heaven.
Mango Cake

– The mango cake was much lighter and brighter. If you love fruity cakes, you won't be disappointed. I got it a bit before mango season so I am sure it would be even better at the height of mango season!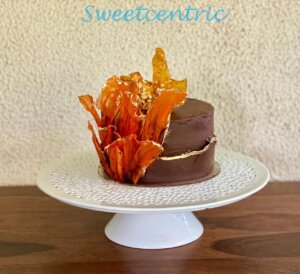 Trifle Jar 

–

The trifle jar I kept for myself- it looked like a perfect dessert for one of those days you need to treat yourself a bit more. I ended up sharing with my husband who does not have a sweet tooth at all and we both enjoyed it a lot! I'd order a bunch of jars for a lazy brunch at home.
DELIVERY OPTIONS:

 self-pickup, orders must be placed at least 1 week before
TO PLACE AN ORDER:

 order via Instagram or phone to 93809 75115 one day in advance for desserts, two days in advance for entremets, petit gateaux, and bread.
Sweetcentric, Tel: 93809 75115, [email protected], Instagram, Facebook 
SCONES
Shreya, a recent graduate from the Culinary Institute of America started her baking business during lockdown! She was sick of online classes during her last few weeks of college and decided to start experimenting and go for it. WHISK is known for their scones and eclairs, something you don't often find coming out of a home kitchen.
VINE TIP: If you're V or GF, fear not. Shreya is also working on healthier items such as brownies sans refined sugar and gluten-free and vegan options!
WHAT OUR VINE REVIEWER AIMIE TASTED:
Strawberry Tart 

– 

A light summery fruity tart, buttery pastry with creme patisserie filling topped off with perfectly ripe strawberries.  The perfect size for one and a real afternoon treat. 
Hazelnut Tart 

– A decadent affair, buttery pastry with a delicious rich chocolatey hazelnut filling.  I had one bite and then my kids devoured the rest!  A really well-balanced tart that is decadent but not overpowering, simply delicious
Apple Cinnamon Scones with Mascarpone and Apple Butter

– These are cute mini scones and so tasty I wished for more than one! The scone was light and delicious in flavour, it was so soft – something I've found hard to find in Bangalore.  Scones I have tried previously have been more like rock cakes, these beauties from Whisk and Scone are the most authentic that I've tasted in India.  I loved the apple cinnamon twist, the apple cinnamon compote was so tasty and worked well with the mascarpone.  Simply divine!
Coffee Eclairs

– Mini bitesize eclairs just perfect for an afternoon pick me up with a cup of coffee.  Light, and delicious I really enjoyed eating them

DELIVERY OPTIONS:

 self-pickup (Dunzo is not available in this area), or delivery can be made via Uber, Swiggy Genir or Telyport
TO PLACE AN ORDER:

 Whatsapp to 97413 04433 or order via Instagram
WHISK, Yelahanka, Tel: 97413 04433, Instagram 
HEALTHY BAKES
Home baker Tanu believes that all food choices should be respected and catered to, and despite her menu being about 80 percent healthy bakes, she makes sure to include a few super indulgent and sinful options too. Keto cakes, gluten, refined sugar, and flour-free desserts, and even plant-based food colors are all her zen. The good news is that due to the purity of her ingredients, her bakes have a shorter shelf life and MUST be consumed quickly (no more judgment for eating it all in one sitting!)
WHAT OUR VINE REVIEWER FLOOR TASTED:
Gluten-Free Chocolate Cake 

–

 The chocolate cake was definitely my favorite! It was delicious but at the same time, tasted healthy which I liked because I am constantly searching for a great healthy option and not always something over the top on sweetness and sugar.
Keto Cheesecake Jar 

– 

I was excited to try something that fits into my keto diet, as many places in Bangalore don't always have the macros worked out but Tanu had spoken to us about working with a dietician to declare and print nutrition values on products which I loved! The cheesecake jars were a great add-on to any keto diet, and was still enjoyed by my friend who had never even heard of Keto!
Gooey Chocolate Brownies 

– 

It's nice that there was something pretty rich in the mix, so that in the future if I were ordering for a group (we all have the healthy and not as healthy friends in our circles) I would be able to order something to please everyone. As the name suggested, the brownies were a more fudgey and gooey consistency and went well with a bit of vanilla ice cream or cream.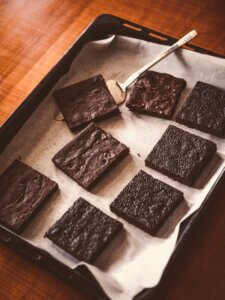 DELIVERY OPTIONS:

 Tanu's own delivery is possible throughout BLR
TO PLACE AN ORDER:

 order via Whatsapp at 

99006 19611

 or on Facebook
Tanu's, Tel: 99006 19611, Instagram, Facebook
The Home Bakery is run by wife and husband team, Kirti and Sushil. As a home baker, Kirti has a strong focus on keeping it healthy, using all-natural ingredients. These eggless, vegan, gluten and sugar-free choices promise to deliver light, moist and well balanced, guilt-free sweetness! You'll find a selection of cakes (cheesecakes, tea cakes, celebration cakes) as well as brownies, muffins, cookies and other specialties.
WHAT OUR VINE REVIEWER TIGGY TASTED:
Espresso Chocolate Cake

–

A very rich and decadent chocolate cake, perfect for a real treat for a hard day's work. As a coffee addict, I wouldn't complain about more espresso, but the light touch makes it great for the night and suitable for those who don't like coffee. Loved it! This cake got a little squished en-route, but it was only a slice – and this is the kind of cake that would make a great birthday cake whole.
Eggless Lemon Blueberry Cake

– 

A beautifully balanced, dense, cheesecake-y cake, not too zesty and not too sweet, but refreshing. Normally I am a chocolate person, so this surprised me as one of my standout favourites of the bunch. Plus, that something so delicious is eggless! I would greatly recommend!
Salted Caramel Chocolate Cupcakes

– The ultimate cupcake for a sweet tooth. A well-thought out cupcake, as the cake itself is not ultra-chocolatey or sweet, but moist and a little darker than I expected. Coupled with the very sweet icing and salty caramel sauce, this makes for a perfect combination.

Carrot Cake with Cream Cheese & Walnuts

– I love carrot cake, especially with cream cheese icing, and this did not disappoint. A moist, carroty cake, spiced icing and paired with walnuts – a timeless classic that I very much enjoyed. This cake didn't travel as well as the others, getting a bit squished, so maybe best to order it in larger chunks, or maybe just the whole cake? 

DELIVERY OPTIONS:

self pick up, Dunzo and Swiggy Genie
TO PLACE AN ORDER:

 call or Whatsapp to 82962 58181 or email [email protected]
The Home Bakery, 79A, 2nd and 3rd floor, New BEL Road, Devasandra, 560094, Tel: 82962 58181, Instagram 
ALL THINGS CHOCOLATE
Having grown up in kitchens in his family restaurants, Yash developed a sense of appreciation for honest cooking at an early age. With Diplomas in Baking and Culinary Arts from Bangalore Culinary Academy and School for European Pastry, Yash has the utmost respect for the best quality ingredients. His baking business started during the lockdown after posting a makeshift menu on Instagram and receiving many orders and since then he strives to ensure that every product that comes out of his small home kitchen is up to the professional standards that he has worked in. From the ingredients he uses to the presentation of products down to the actual delivery (he prefers to personally deliver himself!) this young baker is definitely a perfectionist.
VINE TIP: For gorgeous colored bonbons, Yash also co-founded a chocolate company called Cacaobleu.
WHAT OUR VINE REVIEWER JANA TASTED:
Dark Chocolate Mousse 

– So all of this was amazing and will leave every chocoholic in a chocolate induced happy coma. The mousse was well crafted and balanced in flavor. The use of high-quality ingredients is apparent, and speaking to Yash it was confirmed that he uses only high-quality dairy cream and premium couverture for all his products, including the finest cream from Elle & Vire, and the most premium couverture from Felchlin, and excellent fruit purées from Ravifruit.
Salted Caramel Choux 

– The light and gooey caramel Chouxs went first and fast. They came along with caramel cream on top which was delightful. Very happy with the presented quality and craftmanship.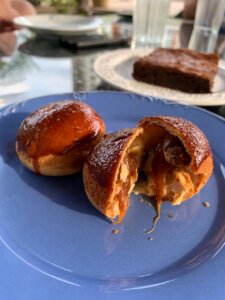 Petit Gateaux

 – (

caramel, hazelnut, dark chocolate)
The petit gateaux sported a lavish range of chocolate caramel and coffee flavor and were additionally very pretty to look at. I was very happy with the presented quality and craftsmanship of everything!
Dark Chocolate Brownie

 –  Children of friends of ours have claimed that these were their favorite brownies in Bangalore and we couldn't wait to find out why. They weren't wrong, and the brownie was a fantastic match with vanilla ice cream.
DELIVERY OPTIONS:

 personal delivery can be arranged to Hebbal, Sahakarnagar, Yelahanka, BEL Road, Kamanahalli (delivery charge will be added) or via Dunzo and Swiggy Genie
TO PLACE AN ORDER:

 order via Instagram or phone to 88614 33026 one day in advance for desserts, two days in advance for entremets, petit gateaux, and bread.
Yash Vijay Chhabria, Tel: 88614 33026, Instagram 
FRENCH PASTERIES
If you are looking for a taste of French pastries in Bangalore then Arati's Pâtisserie Artisanale is where you should order from! This home pastry chef even went to France to complete a pastry apprenticeship with a chef trained by Alan Ducasse so we can vouch for the standards and techniques. You'll find the classics on her menu including tarts, eclairs, mousse, macarons, quiches, croissants, and more!
WHAT OUR VINE REVIEWER AARTI TASTED:
Plum Tart

– The pastry was sublime, the plums were tart and the custard provided the perfect balance, these would be great little dinner party deserts.
Banana Walnut Bread

– Couldn't get to it myself because my 6-year-old demolished before I could attempt a taste/ Her verdict was 10/10 though as she's a staunch banana bread critique.

Raspberry Macaroons

– Did somebody say Laduree?
Mille Feuille

– By far my favorite piece. Light, flaky, delicate. The best Mille Feuille I have tasted beyond the French borders. These gorgeous Mille Feuille and Macaroons will be a permanent feature at every coffee morning/brunch/party I host from this day forward!
Madeleines a L'orange et Miel avec Pistache

(Orange, Honey Pistachio Madeleines) – WOWOWWWWW, these gorgeous madeleines would be lovely return gifts for a birthday party
DELIVERY OPTIONS:

 all orders need to be picked up by customers themselves except for the Saturday morning orders of viennoiseries (as they are early morning deliveries) which are sent using Swiggy/Dunzo
TO PLACE AN ORDER:

 orders are taken via Instagram or phone 90083 11669 at least 24 hours in advance
Le P'tit Chou, Tel: 90083 11669, Instagram, [email protected]
Bangalorean software engineer turned part-time home baker Parvathi is a new addition to our list, but well worth it! Her FSSAI certified home bakery churns out lovely and delicious hampers, a self-proclaimed brownie and macaron connoisseur, she bakes everything French in addition to buttercream and ganache cakes and cupcakes.
WHAT OUR VINE REVIEWER JANA TASTED:
Chocolate Overload Fudgy Brownies

– Really amazing! I put these brownies in the microwave with vanilla ice cream was my breakfast, because I can 🙂 This made for such a happy Monday!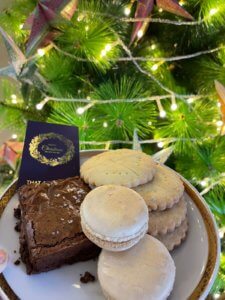 Christmas Macarons-

these were filled with chocolate ganache and a little bit of gold, i loved how creamy these were and just baked to perfection!
Scottish Xmas Cake

– this really reminded me of the one I had in Scotland, fruity and nice!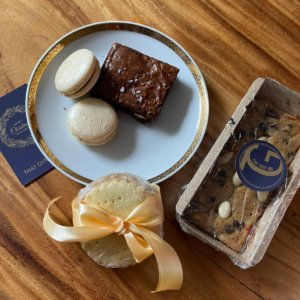 Shortcrust Wheel Cookies- 

 plain shortbread which tasted very nice. I even gave them to my daughter to add some cream and sprinkles which kept her busy for a bit! 
DELIVERY OPTIONS:
self-pickup from Doddakanelli, Sarjapur main road

or schedule a Swiggy/Dunzo, delivery options upon request
TO PLACE AN ORDER:

 orders are taken via this form or DM via Instagram or Whatsapp to 74065 39046
That Oven Girl, Doddakanelli, Sarjapur Main Road, Tel: 74065 39046, Instagram
MEXICAN COFFEE BUNS
This venture was started by Sania after leaving the hectic corporate world and in a search to make healthy snacks for herself and her husband. While Nutkhat started out with granola bars, we at The Vine had heard about them because of their Mexican Buns and were excited to try this uncommon (for Bangalore) sweet!
WHAT OUR VINE REVIEWER KELLIE TASTED:
Mexican Coffee Buns 

– I tasted four Mexican coffee buns. The inside of the buns are all the same – plain with a bit of butter in the center – which is what makes them a Mexican coffee bun (also known as Rotiboy). Each had a slightly different topping:
Sugar- 

dusting of powdered sugar and cocoa powder
Chocolate: bun is drizzled with chocolate
Hazelnut: chocolate bun topped with hazelnuts
Almond: chocolate bun topped with almonds
The buns were light, not too dense, with a hint of richness from the butter and a touch of sweetness from the topping.  They reminded me a bit of hot cross buns but without raisins and a tad less sweet.  They are perfect for a brunch or coffee morning but I would not consider them as an after-dinner dessert.   My five-year-old son loved them as well since they combine two of his favorite things: bread and chocolate.

Granola Bars 

– Sania also sent over two samples of their granola bars: Rocky Road and Coffee.  They are small but filling made of all-natural ingredients.  I was satisfied with just half a bar and could save the other half for a quick snack later. I would probably throw these in my bag for an on-the-go snack that I could feel good about eating.
DELIVERY OPTIONS:

 deliveries within Bangalore are done via Dunzo, Lalamove or customers can do self-pickup, delivery throughout India can be done via courier service
TO PLACE AN ORDER:

 orders are taken via Whatsapp at 95383 74359
Nutkhat Bar, Tel: 95383 74359, Website, Instagram, Facebook 
AMERICAN STYLE TREATS
In 2015 amateur home-bakers Jeslyn and Sophia teamed up to bring quality baked goods to their far northern Bangalore community and a quaint little bakery was born. They wanted to offer harder-to-find desserts made with love and quality (no preservatives, chemicals or premixes) that come from home cooking. Sadly, COVID forced TBT back to the ladies' home kitchens and back to their roots, and their loyal customers are thankful that they're still serving up cupcakes, cakes, cheesecakes, pies and tarts, brownies and more! We've heard more than once that their cinnamon rolls are to die for- so if you are craving for American sweets that are truest in form, order from The Bakers' Table. Their menu is extensive as well, offering way more than these "traditional" items. And what's best, is they take absolute pride in their baked masterpieces.
VINE TIP: Make sure to order their pumpkin pie come Thanksgiving! People rave about it!
WHAT OUR VINE REVIEWER MISTY TASTED:
Cupcakes

 – Decadent chocolate, Red Velvet with cream cheese, Chocolate coffee, chocolate salted caramel
Each cupcake was airy and moist, locking in all the flavour. What is great is the uniqueness of the different kinds of frosting. The coffee frosting was bold and energising, a nice pair to the rich chocolate. The salted caramel frosting also was a nice match for the chocolate base. And of course, the red velvet and decadent chocolate were done to perfection, sticking to the true traditions.

Cinnamon Roll with cream cheese frosting 

– 

One bite of this will have you reminiscing about the classic you get in the United States. Perfectly gooey throughout, each layer had a good amount of cinnamon sugar. Given that cinnamon rolls are meant to be sweet, this one didn't make you feel too guilty for indulging. Even the cream cheese frosting had a more bold taste of the cream cheese, rather than just sugar.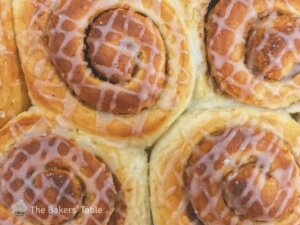 Fudgey Chocolate Brownie

 – Rich and bold, this brownie melts in the mouth! They managed to maintain that thin layer of crust on the top which adds a nice touch to the softness of the brownie. Again, they managed to capture the true flavours, rather than simply the sweetness.

Peanut Butter Cookie

– This cookie was more peanuts than just a sugar bomb – which is refreshing for once! There are pieces of roasted peanuts throughout, giving it a nice depth to what is typically a very sweet cookie. Crisp on the outside, soft on the inside – exactly how a cookie should be!
The Original Cheesecake

– An ode to the classic, the filling is perfectly balanced between dense and fluffy. Your fork will lightly glide through the cheesecake, making sure there is richness in every bite. What really pulls it together is the buttery biscuit base which was absolutely heavenly. This is perfect for your Sunday afternoon tea time – simple, yet indulgent.
DELIVERY OPTIONS:

 own delivery person to deliver around the Yelahanka area, for other areas such as Hebbal and further away, pick up or we do group delivery for a charge/minimum amount is possible
TO PLACE AN ORDER:

 Call 99866 21385/ 96112 72402/ 974132 0338 or on Facebook or Instagram, or by email to 

[email protected]
The Bakers' Table, Yelahanka, Tel: 99866 21385/ 96112 72402/ 974132 0338, Facebook, Instagram
---
SMALL STUDIOS + BAKERIES
---
100% VEGAN
Crave has been a Vine Favorite ever since they attended The Vine Christmas Pop Up in 2019. Leena is a certified vegan chef known for her award-winning, delicious vegan cakes, cupcakes, and other desserts! With years of experience in baking and decorating in Sydney, she is dedicated to producing high-quality cakes with only the finest ingredients.
Having vegan friends over or friends with dietary restrictions and you don't want to compromise on the flavor? Trying to switch to a plant-based lifestyle? Leena will convince you it is possible to do so and still enjoy every bite of your dessert!
VINE TIP: Crave by Leena also does custom and novelty cakes for birthdays, bachelorettes and baby showers!
WHAT OUR VINE REVIEWER TENA TASTED:
Date Pineapple Cake 

– 

The pineapple cake is the most beautiful individual cake with two layers of moist, soft sponge, fresh sweet-tangy pineapple and vegan whipped cream that holds its peaks beautifully. It is the perfect light, summer dessert for when you crave something sweet but not heavy. What I loved most about the pineapple cake was the fact it isn't even a tiny bit dry- it is just full of flavor and texture. Growing up, I only liked two cakes and one of them was my mom's pineapple and cream cake and I have to say, this one comes very close to it in terms of evoking pure happiness!
Chocolate Truffle Cake 

– 

The chocolate truffle cake is indulgence on the plate… It is so chocolaty, dense, and decadent while being guilt and cruelty-free. This is the one cake no one will believe is vegan! The chocolate is dark and the texture is just perfect, dense but not dry, just bitter enough to not be overpowering. It is a grown-up dessert for any proper chocolate lover. Out of the three, this is my favorite one, not just because anything with this much chocolate will always be my favorite but because of the drama of it, both visually and flavor-wise. Not a light cake, so I would save it for my afternoon coffee rather than as a dessert after a big meal.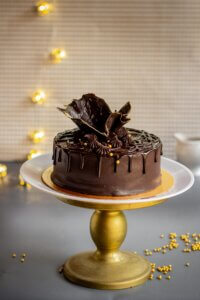 Peanut Butter and Chocolate Tart 

– 

I am not necessarily a fan of tarts- the pastry is almost never right and the filling is either too runny or too hard. Enter Leena's peanut butter and chocolate tart! How do they get the pastry to be this flaky without egg and butter is a mystery to me, but I am glad they do! The most amazing part of the tart is a sweet, salty, sticky peanut brittle on top of it, just delicious. The chocolate in the tart is dark and offsets the saltiness of peanuts perfectly. Visually, the tart is the kind of an elegant dessert you'd serve at your next afternoon tea party. Yum!
Delivery options:

 they deliver across Bangalore all 7 days between 12 noon to 9 pm. They have their own delivery team and do not use Dunzo/Swiggy to maintain quality. Pickup is available from their bakery address in Koramangala
To place an order:

 order on www.cravebyleena.com or call 99001 78678
Crave by Leena,14A, 6th Cross Rd, 9th Main, ST Bed Layout, Koramangala 4th Block, 560095, Tel: 99001 78678, Instagram, Website
Pudducakes are the perfect choice for everyone vegan and/or health-conscious. They are fully raw, gluten-free, soy-free and have zero processed sugar. Now you might wonder how does a cake taste nice without all the naughty stuff, but Pudducakes really do! The best part- they are named after the baker's cat! An ideal dessert for those with a sweet tooth and a health kick! Not overly sweet, good for you and good for the planet.
VINE TIP: Pudducakes freeze well for a few months so you can always have something sweet and healthy on hand.

WHAT OUR VINE REVIEWER TENA TASTED:
Peanut Butter and Chocolate Puddupot 

–

I received two Puddupots (little glass jars filled with yumminess, loved the zero waste zero plastic packaging), one with peanut butter and chocolate and one with wild blueberry.
The peanut butter and chocolate Puddupot is creamy, rich and full of peanut butter flavor. I would definitely have it for breakfast instead of overnight oats for when I'm in the mood for something that feels more indulgent but without the guilt! The texture is lovely and smooth, which is rare with this flavor profile- I often find peanut butter-based sweets a bit grainy. I ate the whole jar in one go and there was no feeling of heaviness, just a feeling of having satisfied my sweet cravings in a healthy way!
Wild Blueberry Puddupot

– 

The wild blueberry I left for later because I don't like berries, so I thought I would just try and be as objective as possible. I was wrong; I ended up liking it more than the peanut butter and chocolate one! It is very fresh, light and summery, and not overly berry-like. There is a lovely freshness to them that comes from the lemon, which really cuts through the richness of the cashews and compliments the tartness of the berries. Just lovely!
We will definitely keep a few jars around for a sweet breakfast when the mood hits.

DELIVERY OPTIONS:

 Pudducakes make big batches of Puddupots with new flavors every Friday and sends them out Saturday/Sunday between 11 AM and 2 PM. We deliver big Pudducakes every day between 11 AM and 2 PM, self pick-up is also possible
TO PLACE AN ORDER:

you can order on Instagram or on the Puddu's website
Puddacakes, Koramangala, Tel: 80412 00469, Instagram, Website 
CREAM CHEESE FROSTING
The Rolling Pin comes up a lot in conversation with foreigners when frosting (or icing) is brought up. Those who have lived in the States in the USA in Bangalore group rave that the cream cheese frosting tastes just like Cinnabon and that their cream cheese is the best in town. The baker behind TRP, Shweta turned a hobby into a small business back in Delhi. Fast forward a few years to taking over Cafe Max and finally to starting her own dessert & bread division, The Rolling Pin.  With a USP of not using any preservatives or enhancers, they are most popular for their bagels, cheesecakes, fruit pies (American style) and chocolate cake (real German chocolate).
VINE TIP: TRP has a massive range of desserts that are Keto-friendly, vegan, gluten-free, and even sugar-free. So if you have a sweet tooth but also counting calories, TRP is your sweet haven. Their menu changes every week so make sure you get in touch with them to know what's available.
WHAT OUR VINE REVIEWER SUPRIYA TASTED:
Date Walnut Cake

–

(gluten-free and vegan friendly)
If you had the date walnut cake, you wouldn't know that it is gluten-free and vegan friendly, unless someone read out the ingredients to you. Not only is the cake super moist, it actually tastes decadent, thanks to the 50% dark chocolate ganache. Try having it with some strong filter coffee, or maybe after some light dinner. As for me? I wanted my slice to last the day so I had a bit after every meal. And btw, this dessert was sugar-free too!
Carrot Walnut Cake

– 

The carrot walnut cake, with some cream cheese frosting, is anything but boring. If you are a fan of non-chocolate flavors and naked cakes then you should try this. With a hint of cinnamon and the sweetness of carrots, this cake will bring autumn to your plate. Oh, and the cake has a thin layer of cream cheese frosting as the icing in the middle so that you get to taste the cake more and not just the sweetness of the cream. But I'd suggest having an extra dollop of the frosting on the side too because it is unmissable.
Philadelphia Cheesecake with Raspberry Sauce

 

– 

Before I tasted this, the last time I had a good cheesecake was at The Cheesecake Factory in the Dubai Mall last year. It had been a long time! The Rolling Pin (TRP) knows its desserts inside out, and no dessert is too sweet or lacking in flavor. For something as plain as the Philadelphia Cheesecake, TRP ensures that every bite has a variety of texture in it. From the buttery biscuit base and the smooth cheese filling to the accompanying tart berry sauce, have this cheesecake when you are in the mood for a classic dessert. You won't be disappointed!
DELIVERY OPTIONS:

 TRP currently delivers to Indiranagar, Koramangla, CBD, Yemlur, Jakkur, Whitefield, Bellundur, HSR, and Cox Town using their own delivery guys to ensure safety. They deliver to each area three times a week
TO PLACE AN ORDER:

ordering is done via Whatsapp groups which they have for each area. A Whatsapp can be sent to Shweta on 98450 75761 if anyone wishes to be added
The Rolling Pin, #54, Defence Colony, 3rd Main, 100 ft road, HAL 2nd stage, 560038 560038, Tel: 98450 75761, Instagram 
CRUFFIN ANYONE?
A Vine favorite, Fresh Pressery (known for their juice cleanses and detox/gluten-free food), always wanted to start a slightly more indulgent brand and focus on Classic Bistro food and desserts, and thus Lavender bakery was conceptualized and started in August 2020. Enter Lavender Bakery and their gourmet desserts!
WHAT OUR VINE REVIEWER SUPRIYA TASTED:
Cruffin

 – Apple-Cinnamon, Chocolate, Hazelnut-Chocolate
All of my baked goods dreams came true when I took a bite of the Chocolate Cruffin. A love child of a croissant and muffin, Lavender's cruffins are flaky, buttery but not greasy, and stuffed with just the right amount of filling. The apple number had a slight hint of cinnamon with red apples that still had a bit of texture in them. The pastry base did not make a mess and yet it melted once in the mouth. The chocolate filling was my personal favorite as it was not too sweet. Also, the cruffins are perfectly portioned which means that I could eat 2 without risking a sugar rush. And my mother-in-law, who is diabetic, could eat a piece without threatening her sugar levels, so that was a huge plus for me. The hazelnut one was similar to the chocolate cruffin with the addition of Nutella topping. Personally, I would have liked some actual hazelnuts in the filling too, because otherwise, it felt like a more intense chocolate cruffin.
Order the apple cruffins when you are in a mood for something just mildly sweet but don't want something chocolate-y.
Apple Crumble 

– The apple crumble was a huge hit with my family. The cooked apple, the distinct flavor of cinnamon and the golden color-it was like a pastry ode to the autumn we read about in stories. This, and a cup of foaming coffee, and you will have a perfect treat.

The apple crumble cake will be the perfect addition to your weekend table, whether you are brunching alone or with company.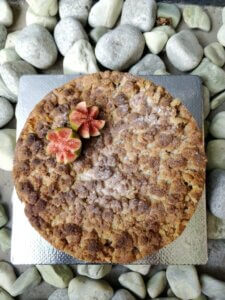 Signature Lavender Chocolate Cake 

– The Signature Lavender Chocolate Cake is for serious chocoholics. With layers of coffee sponge and hazelnut ganache, this cake reminded me of the gateaux I used to have at Shakespeare and Co in Dubai. The walnut bits on the topping gives a well-needed relief from the intense chocolate flavor that will stay on your palette for quite some time. Recommended only for those who truly love chocolate and lushness in their desserts.

If you are celebrating a birthday or a milestone, the signature Lavender Chocolate cake should be your choice!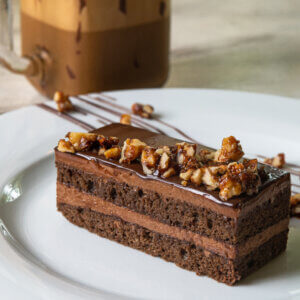 DELIVERY OPTIONS:

 all over Bangalore via Dunzo, Swiggy and Zomato
TO PLACE AN ORDER:

 call /Whatsapp 9886 079125 or Instagram (24 hours notice is required)
Lavender Bakery (available for dine-in at Fresh Pressery Koramangala), Instagram 
COOKIES
From Hill to Station Cafe is known for its "American Style Cookies". This small business was started with a big focus on decadent cookies and has branched out to other more American style items such as cinnamon rolls and brownies!
Whenever you want to properly enjoy the classics, order from Hill to Station Cafe! They are on the sweeter, indulgent side, ready to cure any sweet tooth you may have! The cinnamon rolls are perfect to order when hosting a nice Sunday brunch – because who doesn't love a good cinnamon roll?!
WHAT OUR VINE REVIEWER MISTY TASTED:
Cookies

 – Peanut Butter, Chocolate Chip, Dark Chocolate Chip, White Chocolate Chip
Butter was NOT used sparingly in the cookies, which is perfect for when you are craving something super decadent! With a proper cookie to chip ratio, they do justice to the classics. The white chocolate chip cookie was a nice surprise as well, because they are not the easiest to find in India. These are most softer cookies that tend to just melt in the mouth.
Boston Brownie

– Calling all true chocolate lovers! The Boston brownie was incredibly moist, almost with a fudge-like consistency. You can taste the richness of the chocolate especially with the nice layer of chocolate frosting, which gives the brownie a little something extra. Pair this with a big glass of milk and you are all set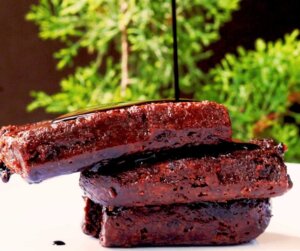 Cinnamon Rolls

– These cinnamon rolls are about as American as you can get. The filling isn't just sugar, but a strong bold flavour of fresh cinnamon. Warm and gooey on the inside and of course, topped with the traditional cream cheese frosting. In the frosting, a fair amount of butter is used, giving it an extra richness.

DELIVERY OPTIONS:

all over Bangalore via Swiggy and Dunzo, personal delivery within a 5km radius from the shop, for orders out of state delivery through a professional courier can be arranged
TO PLACE AN ORDER:

contact 95380 06148 via Whatsapp, or via Instagram or on the Swiggy
From Hill to Station Cafe Kothanur, #3 Hillstation Cross Rd, Byrathi Village, near Medi Dermi hospital, Kothanur, 560077, Tel: 95380 06148, Instagram 
This boutique baking studio started out with Freeda making illustrated cookies after work from her home and has since evolved into an independent, women-powered small business that employs local women and upskills them. Each carefully handcrafted and delicately decorated cookie is a real work of art, yet tastes yummy too. With plenty of designs to choose from (some even available for same-day delivery) or custom options available, these gorgeous cookies are almost too pretty to eat. Almost.
VINE TIP: Freddie's also does Festive Cookies which we can't wait to use as stocking stuffers for Christmas and in Easter and May Day baskets!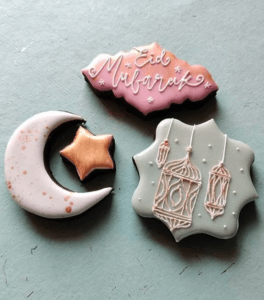 WHAT OUR VINE REVIEWER NICOLE TASTED:
Madeleines 

–

The madeleines arrived in a lovely pink box with a note indicating the best time to consume. They were colored in a delicate lavender color with a small flower design that complimented the shape of the pastry perfectly. The scalloped shell shape and bump on the cake makes it instantly recognizable and are known signatures of authentic French madeleines.
These cakes have a wonderful shape, density, texture and taste. The glazed frosting was just the right amount of sugar to enhance the cake but not enough to overpower the taste of the madeleine. It was a lovely touch.
Order these madeleines when you would like to bring a bit of sweet sophistication to the next party you are organizing. I can envision these glazed madeleines being a special addition to the table at a baby shower, birthday or anniversary. Order them for your French friends that may be missing home or for yourself if you are in need of a taste of France.

Paint it Yourself Illustrator Cookies 

– 

The illustrator cookies were sent in a light green box individually wrapped and packaged carefully with a paper doily. These cookies came with an attached color palette and small paintbrush perfect for little hands to hold.
Each cookie was made with a dark chocolate base which was delectable.  The cookie was strong enough to hold its shape but soft enough to melt in your mouth. The white glaze of the cookie was the perfect base for painting and my kids thoroughly enjoyed the process of coloring the cookie and of course then devouring their handiwork.
Order the "Paint it Yourself" illustrator cookies for your kids to give them a sweet project to work on if you need 10 minutes in the shower by yourself. These cookies would also be wonderful to give as part of a birthday gift, as a fun project to complete during a party, or even as a return take away gift for a birthday party.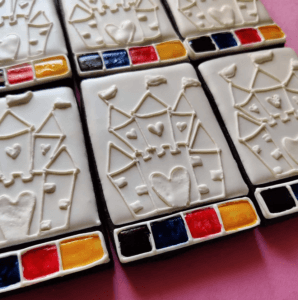 DELIVERY OPTIONS:

 Bangalore orders must be picked up from. Freddie's Baking Studio (you can send a runner or Dunzo) on Monday to Saturdays from 3-7 PM. Delivery is possible to all major cities in India
TO PLACE AN ORDER:

 click here to order their most popular cookies sets (ready for pick up in 24-48hours) or here for custom orders
Freddie's Baking Studio, Instagram, Website
---
WORTH

MENTIONING
---
Sadly, we couldn't try them all and unfortunately, some of the names that should have been on this list are temporarily out of service for personal reasons, but be sure to check in on them in the near future!
Butter with Love for custom buttercream style cakes and number cakes that both look and taste amazing!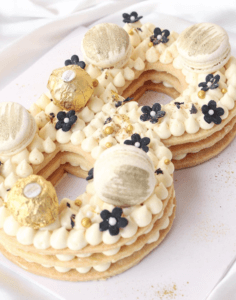 The Velvet Cake Company for some of our favorite sleek, simple, and gorgeous cakes on Insta.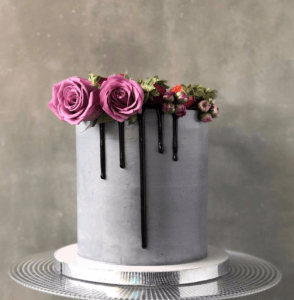 The Petite Bakery for "truly amazing lemon tarts and chocolate oat bars"
Mubeena Shariff / Fabrique-de-tartes for to-die-for brownies and cookies and our Vine fave chocolate and salted caramel tart!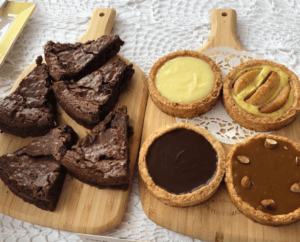 Master cake artist Joonie Tan from Lavonne for when you need ANY design made on a cake, cupcake, cakeciscle, or sugar cookie. She will make it!
---
OUR TASTING TEAM
---

---
Main photo by Diana Akhmetianova on Unsplash, all photos courtesy of the brands and reviewers