---
NORTH BANGALORE
---
When the first flight from Mumbai hit Kempegowda Airport on the 23rd May 2008, North Bangalore was transformed. The addition of Stonehill International School in the same year to an already thriving international school scene made it the convenient place for expats to work – and sure enough, business soon followed. Most new companies settle here, often in Manyata Tech Park and Karle Town Centre and there is a thriving expat scene, with exciting new additions to restaurants, bars and activity centres every month.
The 'North' spans the length of Bellary Road from Mekhri Circle past the Airport and its' surroundings areas such as, Rajankunte, Jakkur, RT Nagar, RMV 2nd Stage, Yelahanka, and more, which encompasses a lot of ground, but the traffic is much lighter here than elsewhere in Bangalore and it's easier to feel 'plugged in' to the city centre.
Interested in partaking of Bangalore's 'Northern Soul' boomtown vibe? Just read below for the best places to go!
---
EAT
---
Druid Garden is a microbrewery with a retractable roof and a great atmosphere; what more could you ask for? Oh yeah, fabulous food from around the world including Dim Sum, Moroccan Lamb and Fried Calamari, which you can partake on sports nights, comedy nights or just a night out with friends.
GREAT FOR:

a diverse menu that's sure to please everyone
VINE TIP: Want to enjoy your drink in peace? Pop your tots in a The Little Gym on the 1st floor and come up to Druid Garden on the 3rd. It'll make that cocktail taste extra sweet knowing your kids are having fun and being well cared for. Alternatively, join Haute, the gym for grown-ups on the second floor and feel less guilty about that extra slice of cake!
Druid Garden, Century Corbel – Commercial, 40/1, Sahakara Nagar Main Rd, 560092, Tel: 80467 77777, www.thedruidgarden.in
Very few places can pull off a great Biryani, Khow Suey and Creole Basa, but Lincoln Gastro Co. manages this and more. Try the Lotus Stem starter for a crisp, sweet and spicy start to your meal. Classy decor, kind staff, and great value for money.
GREAT FOR:

boutique dining that's easy on the eye, easy on the pocket.
Lincoln Gastro Co, 68, RMV 2nd Stage, 1st Main Road, Balanjaneya, Temple, RMV 2nd Stage, Ashwath Nagar, Devasandra Layout, 560054, Tel: 78299 88887, Facebook Page
Where's the beef? At Casa de Goa, that's where! This slice of beach life in Kalyan Nagar offers a fantastic surf-and-turf menu with a great kids' offering too. Add in fun cocktails, a beautiful setting and smiling staff and we'll guarantee you'll be Goan here many a time.
GREAT FOR:

when you would love to feel like you are beside the sea
Casa de Goa, 2075, 4th Cross Rd, HRBR Layout 2nd Block, Kalyan Nagar, 560043, Tel: 98809 90567, Facebook Page
By far the best place in Bangalore, which is to say the world, to get your dosa is CTR (Shri Sagar) in Malleshwaram. Crispy on the outside, fluffy on the inside, taken with a cup of steaming chai, this is where locals flock to.
GREAT FOR:

taking visitors for an authentic South Indian breakfast
CTR, 7th Cross Rd, Malleshwaram West, 560003, Tel: 80233 17531, Facebook Page
---
BRUNCH
---
Brunch at Embassy Boulevard is an exclusive affair, but if you have friends who are members or children who go to Stonehill, this should be your Sunday hangout in the North. The food is great, there's often a jazz band playing and best of all: there's a pool!
Embassy Boulevard, Bangalore-Hyderabad Highway, Hunasamaranahalli Post, Near Yelahanka Air Force Station, Bangalore North, 562157, Tel:
80332 20000, www.embassyboulevard.com
The Sheraton Grand is another Northern brunch offering that adds soul to your Sundays. The children's area is around a corner, but manned by lovely staff so you can enjoy the music, ambience and food from around the world. Watch out for themed brunches, where they 'import' a chef from another Sheraton around the world – the authentic BBQ Pork Belly made this Viner weep for joy.
Sheraton Grand Bengaluru, 26/1 Dr. Rajkumar Road Malleswaram, Rajaji Nagar, Bengaluru, Karnataka 560055, Tel: 80425 21000, www.marriott.com
---
DRINK
---
Wanna get high? No, not that kind; we mean going up to the 31st floor of the World Trade Center in Bangalore! Here at High Ultra Lounge you can get cocktails mixed by an experienced bartender, delicious dim sum and views across the city to die for.
GREAT FOR:
an afterwork with a view

High Ultra Lounge, 26/1, World Trade Center, Dr Rajkumar Rd, Malleshwaram West, 560055, Tel: 80456 74567, www.highultralounge.com
An eye-catching building and great hangout spot, Barley and Grapes is where you can get a decent draught beer or creative cocktail. The architecture is fun and the menu comprehensive with some healthy options thrown in.
GREAT FOR:

lazy days with friends
Barley and Grapes, 305, 20, 60 Feet Rd, Sahakar Nagar, Byataranayapura, 560092, Tel: 80437 21725, Facebook Page
The latest venture in the Byg Brewsky Brewing Company – Hennur chain promises big things – beautiful grounds, beer on tap and great food. It's only just opened, so the brewery is not yet running, but all the rest is true of this big chain. A huge stylish space around a big pool, with bar snacks including Popcorn Prawns, Mac 'n' Cheese and Calamari. They love pets and even have special days just for dog-owners to pamper their pooches. Bring Fido!
GREAT FOR:

a truly atmospheric place to get a beer
Byg Brewsky Brewing Company – Hennur, Blossoms Rd, Kuvempu Layout, Visthar, 560077, Tel: 80395 14766, www.bygbrewski.com
---
SHOP
---
Orion Mall boasts treasures of all varieties: great Indian and Western clothing stores, a mini heritage market on the top floor, a food court including favourites such as Nandos, Toscanos, Starbucks and Kobe Sizzlers, as well as a cinema, play area and bowling alley.
VINE TIP: If you're looking for a stroll after indulging, there's a walkway round the artificial lake to help clear your mind and work off those calories.
TIMINGS: Everyday 12:30 PM -01:00 AM
Orion Mall, Brigade Gateway, 26/1 Dr. Rajkumar Road, Malleshwaram West, 560055, Tel: 80672 82222, www.orionmalls.com
---
RELAX
---
All hair types are welcome at Scent Salon in Jakkur. Salon manager Siami is exacting and will ensure the team manages your hair to her high standards. Scent also does waxing and threading, massages, facials and nails.
VINE TIP: Scent is located just next to a dance academy. Why not book a Zumba class to start the morning and then pamper yourself with a mani-pedi at Scent afterwards to relax?
Scent Salon, F block, 325/8, 60 Feet Rd, Opp Axis Bank, Sahakar Nagar, Byatarayanapura, 560092, Tel: 97403 22700, www.scentlifestyle.com
PLAY
---
Pony up at Embassy Riding School, a delightful area where children and adults can indulge in all things equestrian. There's a little café attached where you can get refreshments and surprisingly good pasta if you've worked up the appetite and a play area and trampoline to keep younger tots occupied (you have to be over 6 to ride).
Embassy International Riding School, 149/223, Next To Stone Hill International School, Tarunhunse Village, 562157, Tel: 73537 79533, www.embassyridingschool.in
This Sports Centre has facilities for young and old, including football, badminton, cricket, squash, swimming and more. Get inspired and get fit here!
Padukone-Dravid Centre for Sports Excellence, Survey No. 336, Bettahalasuru, Jala Hobli, Taluk Yelahanka, Bengaluru, Karnataka 562157, Tel: 73531 73000, centreforsports.in
Fun World has been voted the best amusement park in Bangalore and is a great family day out. On hot days, bring your costume to take advantage of the aquapark on-site. A must for thrill seekers.
VINE TIP: If you're already at Fun World, why not skate over to Snow City next door for some indoor fun in a winter wonderland?
Fun World, Palace Grounds, Jayamahal Main Rd, Opposite TV Tower, J C Nagar, 560006, Tel: 84311 10000, www.funworldblr.com
---
EXPERIENCE
---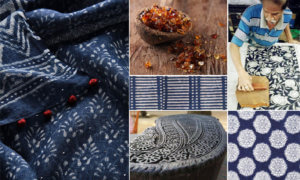 Tharangini for a beautiful block printing experience. This boutique eco-friendly sustainable hand-block printers supply big brands like IKEA and Starbucks and their work is exquisite. They offer workshops by appointment.
Tharangini Studios, 12th Cross Road Sadashivnagar, 560080, Tel: 80236 14081, www.tharanginistudios.com
Village Story is a patch of green to call your own. They run gardening events and are experts on how to grow and produce your own natural products.
Village Story, Agrahara, Bengaluru, Karnataka 560064, Tel: 97407 00900, Facebook Page
ISKCON is a modern Hare Krishna temple to impress, built on a large campus and includes shrines, food stalls & souvenir shops.
ISKCON, Hare Krishna Hill, Chord Rd, Rajaji Nagar, Bengaluru, Karnataka 560010, www.iskconbangalore.org
Chowdiah Memorial Hall / Alliance Française provide ample entertainment, theatre, and concerts for culture-vultures in the North.
Chowdiah Memorial Hall, 16th Cross, Malleshwaram, Vyalikaval, Malleshwaram, 560003, in.bookmyshow.com
---
HOTELS
---
---