---
EAST BANGALORE
---
What was once just a small settlement on the outskirts of the city, the eastern part of Bangalore was hit by the IT boom in the late 1990's which significantly changed this area from a small village to a suburb to a major part of the city. The area now is home to many large IT and ITES companies including the country's first information technology park, ITPL. Over the past years, international schools, hospitals, entertainment mega-malls, luxury hotels and numerous housing and development projects continue to spring up making it a top choice for both IT professionals as well as families to live. Despite the heavier traffic issues in this part of town, a visit to the East is definitely worth it (once you're here that is…). Here are our recommendations for the best things to experience while you're there!
---
EAT
---
Windmills Craftworks

is one of the best places to eat in the East with live music and great cocktails. No need to flag down a waiter, this microbrewery lets you order food and drink directly from your table via tablet. With a mix of local and western dishes, there is something for whatever mood you're in. We love their terrace with views of the East and their jazz theatre.

Windmills Craftworks, No. 331, 5B Road, EPIP Zone, Whitefield, Next To L&T Infotech, 560048, Tel: 88802 33322, windmillscraftworks.com
Recently opened at the Sheraton Grand Whitefield Hotel, the elegant
INAZIA

restaurant offers very authentic pan-Asian flavors prepared by Thai Chef Runtigwa. We love the Green Chicken Curry, Lamb Massaman Curry, and the Dim Sum menu!

InAzia, Inside Sheraton Grand Bengaluru, Prestige Shantiniketan Hoodi Whitefield Rd Opposite Manipal, Thigalarapalya, Whitefield, 560048, Tel: 80451 28755, www.marriott.com
CHEZ MARIANNICK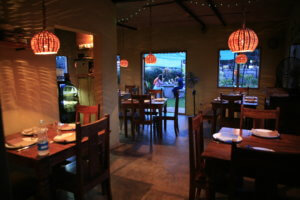 For lunch or dinner, head to this lovely restaurant for a hot pizza fresh out of the oven. This creperie/bakery is known for their delicious smokey pizzas made from their wood-fired ovens. Chez Mariannick is a simple but charming restaurant which offers outdoor seating in the garden. Stop in for a fresh salad, crepe, or quiche or order fresh bread and croissants home to your house for breakfast.
Chez Mariannick, 1A Anjanappa Building, Patel Narayanswamy Layout, Siddapura, Whitefield, 560066, Tel: 97394 06536
This family-owned Pan Indian restaurant boasts charming interiors (think mint colored walls, pretty tiles, and colonial wall art) making it the perfect place to come to enjoy a pleasant setting and delicious Indian food. Ebony's first restaurant is a Bangalore institution known for their classic Indian kitchen and views on MG Road. This location focuses on those same signature dishes but with a colonial twist (such as their Brown Sahib Scotch Eggs!). This is a great place for lunch with a girlfriend, dinner with the whole family or to bring visitors looking to try authentic cuisine in a lovely setting. Their outdoor terrace has mesh screens and overhead fans which are a godsend when you want to sit outside on the gorgeous terrace but not deal with the annoying mosquitoes. They also will start offering a small Thai menu as part of the normal menu (the family also own a Thai restaurant in town Asean so they have the know-how).
VINE TIP: The Meenu Mami's Banana Flower Salad is to die for! A must-try along with their Salonee Broccoli dish (chargrilled broccoli in a mustard marinade).
Ebony, 66/2, Miraya Rose Annexe, 1st Floor, Siddapura Village, Varthur, Whitefield, 560066, Tel: 080 4204 5313, Facebook Page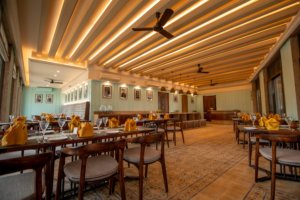 ---
BRUNCH
---
Head to the Marriott Whitefield for a lovely Sunday brunch. With both indoor and outdoor seating, a kids play area including arts and crafts, a magician and bouncy castle within view of your table, everyone can enjoy the day! Check out the selection of freshly grilled meats and fishes made to order. Be sure to check out their special themed brunches held every so often for a taste of something different!
Bengaluru Marriott Whitefield, 8th Rd, EPIP Zone, Whitefield, 560066, Tel: 80494 35000, www.marriott.com
The Den Hotel recently opened it's doors to Whitefield and has already become a popular spot for brunch. You'll find a good variety of local, Western and a bit of Japanese dishes on offer. Kids will love their cinema room, computer games, pool table and own kids buffet!
The Den Bangalore, ITPL Gate, 3 & 4, ITPB Main Rd, KIADB Export Promotion Industrial Area, Whitefield, 560066, Tel: 80711 17222, www.denhotels.com
---
DRINK
---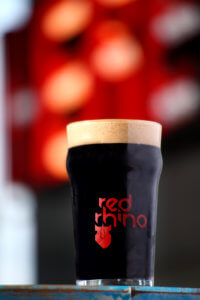 Looking for some fun in the East? Head to Red Rhino, a craft brewery and "Inspired Kitchen" for a cold afterwork drink, or just an "after the day" drink. San Diego native brew master, Valen Shuey-Garrisin works on trying to create some of the best brews in BLR. Head upstairs to their rooftop bars for a cool spot and some 'fresh' air while enjoying your drinks
VINE TIP: a perfect spot for a Whitefield ladies night, get your hair done a few levels down at the Uptown Square Scent Salon before heading upstairs to dance the night away
Red Rhino, Uptown Square, Whitefield – Hoskote Road, Seegehalli, State Highway 35, 560067, Tel: 90360 18641, redrhino.co.in
Whitefielders flock to The Biere Club, better known as "Biere Street" for a great open-aired space to enjoy a bite to eat or a few drinks. This micro-brewery offers both indoor and outdoor seating options as well as a wide varray of food options. A large outdoor viewing screen sometimes plays Bollywood movies and music videos adding to the lively ambience. You're just as likely to see groups of colleagues having a beer after work as you are to see families having a nice dinner or a fun ladies lunch during the day. A great spot for all!
VINE TIP: In the mood for Asian food? Another great option directly next to the Biere Club is their sister restauarnt, Chin Chin which serves up different Asian dishes including dumplings, curries and stir fries.
The Biere Club, 153/1, Biere Street, Hagadur Main Rd, Whitefield, 560066, Tel: 90660 23258, Facebook Page
The Sky Deck is the place to head if you're in need of a swanky sky bar. You'll feel the Bangalore breeze up high as you sip on your cocktails poolside. This open-rooftop lounge is only open in the evenings and serves eclectic cocktails and local fusion bites.
ALT Sky Deck, VR Bengaluru, Whitefield Rd, Devasandra Industrial Estate, Krishnarajapura, 560048, Tel: 95912 20033, www.vrbengaluru.com
---
SHOP
---
Bangalore's largest shopping mall, Phoenix Market City can be found on this side of town. Pick up all the basics at stores like Marks and Spencers, Gap, MANGO, Tommy Hilfiger, Zara as well as browse some of Bangalore's only beauty stores like Sephora, MAC, and Bobbi Brown. Adidas, Nike, Asics, Reebok, and Puma offer a good variety of sports clothing and shoes and this is where you can find the two biggest toy stores in BLR- TOYS R US and Hamleys.
VINE TIP: If you're looking to do more than just shopping, Phoenix also has a movie theatre, AMOEBA play area, and a bowling alley!
Phoenix Marketcity, Whitefield Main Road, Mahadevpura, 560048, www.phoenixmarketcity.com
Right next door in the big grey colored building is VR Mall. At VR you can find shops like MUJI, H&M, Forever 21, SUPERDRY, and Hamleys as well as the upscale Foodhall grocery store on the basement level. Another great store worth checking out is PURE HOME where you can find beautiful home decor and a big selection of artificial flowers.
VINE TIP: Check out the Nasee and Me restaurant on the top level for a yummy bite or delicious Milo milkshake!
VR Mall, Whitefield Rd, Devasandra Industrial Estate, Mahadevapura, 560048, www.phoenixmarketcity.com
---
RELAX
---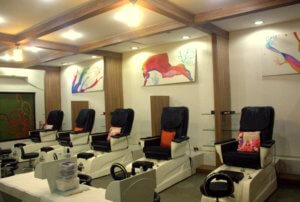 It's worth coming all the way to this side of town just to get your nails done at Elan. You'll walk out with flawless nails guaranteed by owner Darshana who always keeps a close eye on everything and ensures you leave happy. We love the huge range of OPI colors, trashy celebrity magazines, and massage pedicure chairs. Coming here almost transports us to a nail salon in the US! Massages and eye treatments are also offered.
VINE TIP: Elan is located in Lakeview Farm which houses several shops, studios, and soon a cafe. Check out the organic grocery store, Nisarga Shoppe for yummy snacks as well as the Ebony Studio shop right below Elan. We adore their range of Scandinavian soft furnishings and baby items.
Elan Nail Studio and Spa, Pavilion Suite 'D', LakeView Farm, Varthur Road, Ramagondanhalli, Bengaluru, Karnataka 560066, Tel: 80285 42633/ 99451 55889, www.elannailspa.com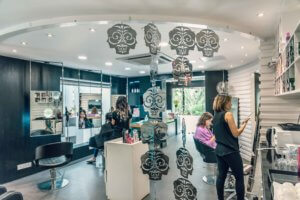 In need of a haircut or just a great blowout? Head to Scent Salon right outside the main gates of Palm Meadows. Salon manager Lucy will know exactly what you're looking for and make sure you walk out feeling great! The team also does waxing and threading, massages, facials and nails.
Scent Salon, Palm Meadows, No. 3/3, Ramaiah building, Boulevard Varthur Main Road Ramagondanahalli, Whitefield, 560066, Tel: 96862 21700, www.scentlifestyle.com
Other salons nearby worth noting: Play Salon in Virginia Mall and Phoenix Mall, Toni & Guy at Miraya Rose, Bounce in VR Mall
---
PLAY
---
Looking for a fun outing with the kids? Virginia Mall (close to Forum Mall and Palm Meadows) is your one-stop shop for a fun time. Start at the Clip & Climb on the ground floor for some height excitement before making your way up to the Iona play area on the 3rd floor. There is a large soft play area for younger kids as well as arcade games, futsal and virtual experiences such as racing and cricket pitches. You'll even find a few lanes for bowling. Be sure to stop in at the Party Store on the same level as Iona to pick up fun costumes, colorful party supplies and spooky decorations. Grab a pizza and fries upstairs on the top floor at Onesta!
VINE TIP: If you're looking for more great things for kids to do at Virginia Mall, check out Alley Hoops Entertainment which provides basketball classes on the rooftop courts.
Virginia Mall, Whitefield Main Rd, Whitefield, 560066, Tel: 80674 24949, www.virginiamalls.in
---
EXPERIENCE
---
Block Printing under the mango trees at The Gaia Farm is a fantastic way to spend an afternoon. The farm is run by a wonderful family and offer art courses including terra-cotta painting, tie-and-dye, and mosaics. The lovely Poonam also teaches meditation, yoga, mind body and spiritual connection, and healing spiritual counseling. You can even choose to stay overnight in one of studios or cottages on the farm.
The Gaia Farm, 65/1, Phase 1, Nallurhalli, Whitefield, Bengaluru, Karnataka, 560066, Tel: 98441 16839, [email protected], Facebook Page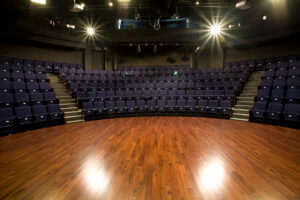 The Jagriti Theatre is much more than your neighborhood theatre. Catch a local or international production at this 200-seat cozy theatre and then grab a bite to eat at restaurant next door, The Fat Chef.
Jagriti Theatre, Jagriti Renaissance, Varthur Rd, Near Adarsh Palm Meadows, Ramagondanahalli, Whitefield, 560066, Tel: 80412 42879, www.jagrititheatre.com
Bring your little one age 4 months to 12 years to the Little Gym to get them moving and grooving on the mat, bar and beams. Classes include gymnastics, dance, karate, and Kindermusik!
The Little Gym, 14/3 Balaraj's Arcade, Whitefield Main Road, Near Forum Value Mall Opposite Neev School, Whitefield, 560066, Tel: 81054 72333, thelittlegym.in
---
HOTELS
---
---