There is no sugar coating this- Bangalore is not an outdoor active city, it is not your typical walking city. So unless you live near Cubbon Park or another big green space, you're not exactly meeting up at the park to take a stroll or do a boot camp. And besides the occasional market or mall shopping, it's difficult to walk from place to place. You may be sweating more but your step count will go down- way down. With the luxury of cars and drivers, inexpensive Ola/Ubers and Autos, efficient and clean Metro system and pretty crappy sidewalks (if there even are), you'll find yourself amazed at the low numbers you're pulling in on your Fitbit. But don't worry, there are still some great ways to break a sweat and get your workout on in Bangalore! So get ready to pump some iron, climb a wall, spin, dance off the calories, and more!
---
CENTRAL
---
This Indiranagar Gym has just been bought by Cult but it retains its feeling of exclusivity and it never feels too crowded. The gym is spread across three floors with separate
sections

for cardio, strength and group classes. It is very well equipped without being too fussy and it's kept very clean. We love their yoga classes and Bollywood aerobics! They also offer spinning, Pilates and Les Mill group classes. One thing Volt really focuses on is the quality of the trainers, so if you want more one on one attention we highly recommend their personal trainers. My husband has severe back issues and often had trainers that did not know how to deal with his needs, but he never had any issues since starting with Volt. Volt members get to use all Cult spaces as well as part of their membership.

Volt Fitness Club, 2986, 12th Main Road, HAL 2nd Stage, Indiranagar, 560075, Tel: 080 4651 5200, voltfitnessclub.com

This studio offers a great selection of dance and fitness classes for all levels. Dance those calories away in different forms of dance ranging from more classical such as Contemporary, Kathak, Ballet, Belly Dance, Salsa, Latin Ballroom and Bollywood to more modern styles like Hip Hop, Urban, and Freestyle. Try out their Jazz on Heels class for the chance to really work those calves while dancing in high heels! Dhurii offers 1, 3 and 6 month plans where you can choose a dance form or two, or choose the fitness classes which include awesome cardio classes like Zumba + Cardio Conditioning, Gymnastics and Yoga and Pilates options.
Dhurri, No.476, 3rd Floor, Shashwatha, 10th Main, Jeevan Bima Nagar Main Road, HAL 3rd Stage, New Tippasandra, 560075, Tel: 098457 05241, dhurii.com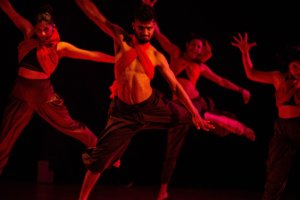 Started by three top trainers (Kez Klein is fitness royalty in Bangalore), these outdoor classes at The Hub in Safina Plaza are a great way to disrupt your gym routine. They focus on functional training and bodyweight movements with great attention given to proper form and the mind-body connection. If you are worried about getting a good workout in without all the equipment, don't be. 60mins will leave you gasping for air and you will definitely feel it the next day. Best part? It's dog-friendly! The classes take place on Mondays, Wednesdays and Fridays at 6:30 AM and 7:30 AM. Now that the warmer months are upon us, I highly recommend going for the earlier class because the sun is no joke around 8 AM. There are no showers at the location, so plan to go home before making any other plans.
Bangalore Functional Fitness, Instagram
Fit Chicks are a women-only workout group that provides a safe, judgment-free fitness space. Their community events happen monthly and are as of now totally free. The workouts are focused on functional training and feeling good in your body, challenging you but not killing you. Follow them on Instagram to find out about events coming up. The ladies are super friendly and this is a great way to kick start your fitness journey in a non-intimidating way. They also organize after-dark group outings, so what better way than to solidify that new friendship than over a workout and cocktail!
Fit Chicks, Classes take place at The Hub on Infantry Road but will also move around to different parts of the city, Instagram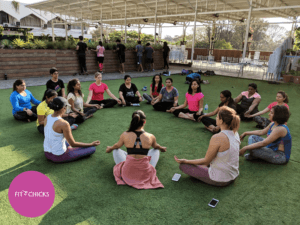 This fitness studio isn't a regular "machines and weights" kind of gym. At 5E they only conduct one on one training sessions which are 100% personalized to your schedule, body, goals, and needs. They don't focus on trends and one way of getting people into shape, but different solutions based on your body. After a rigorous body assessment, your unique program is mapped out, one that is backed by science and accompanied by a dedica
ted coach.

The trainers are thorough and pay close attention to realistic achievements in the given situations to keep you motivated and on track longer. Dedicated clients say that working out here is their favorite part of their day!

5E Holistic Fitness Studio, 43/18, Promenade Road, 2nd Cross, Ulsoor, 560005, Sindhi Colony, Pulikeshi Nagar, 560005, Tel: 096322 24094, Facebook Page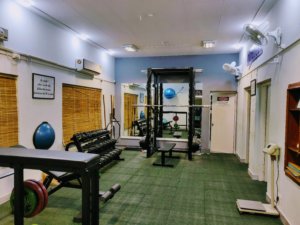 India's first indoor bouldering (climbing without the use of ropes or harnesses) gym can be found in Indiranagar. If you're looking for a fun way to workout, this is it! You'll use every inch of your body and feel some kind of way after the first few sessions. Equilibrium offers day passes and punch cards so you can come in whenever you feel like it and just free climb but also their ClimbFit training program. This module based program teaches you how to climb and develop strength as you improve on that. The training is divided between Strength & Conditioning, Climbing and Agility over a 3-month period per module. Classes are three times a week for 1.5 hours for each class.
Equilibrium, 546, Chinmaya Mission Hospital Rd, Opposite Motherhood Hospital, Stage 1, Indiranagar, 560038, equilibriumclimbing.com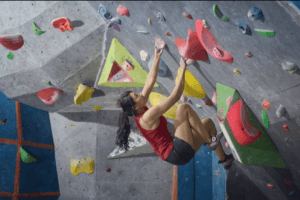 ---
SOUTH
---
Invictus Athletic Club is a family owned facility born out of a passion for training and the fitness industry. It was also the result stemming from frustration with the status-quo of most gyms that provide the same services and very little quality. Invictus makes sure that their trainers are really the best and have the proper accreditations from the UK. What we love about Invictus is their range of custom-built equipment in their Strongman Training room- we're talking Landmines, Wheelbarrows, Slosh Pipes and Logs. Workouts just got a lot less boring. But don't be intimidated by their Modified Strongman Training, they're not aiming to create powerlifters (even though they have the facilities), they want to show everyone how becoming strong will impact every area of our lives. Our PT told us how most of his clients are actually women ranging from their early 20s to their 50s!
VINE TIP: Everyone who joins Invictus gets a complimentary health coaching consultation with Sarah from Copper + Cloves!
Invictus Athletic Club, 5th Floor, Saket Callipolis, Sarjapur Main Rd, Above Star Market, Doddakannelli, 560035, www.clubinvictus.com
---
CHAINS
---
Proven success in its native land of Australia, f45 is a revolutionary fitness studio that brings together functional training, modern technology, and sleek design for the busy person. It was brought to India by Prudhvi Nimmagada and Vamshi Priya, who saw the need for a fitness studio that makes it easy for consumers to get there, do the work, and leave feeling accomplished. Classes are a mere 45 minutes long that'll leave you asking "it's over already?!" These classes focus on cardio and strength giving you a full body and heart workout routine. The workouts themselves are designed by top fitness professionals around the world and projected on to TV screens that guide you throughout the session. The trainers in the studios are of the highest quality in Bangalore and are high energy and encouraging, always keeping an eye on the form to make sure injury is avoided. They are famous for hosting 8-week challenges held multiple times per year where you are also provided a meal plan that, when followed, will having you losing fat, gaining muscle, AND confidence.
F45, 4 locations throughout Bangalore including Indiranagar, Whitefield, HSR Layout and Koramangala (coming soon), 45training.in
Zela gym is well located in the heart of Bangalore city on Residency Road. The gym is on the first floor of an office block, offering its members a wide range of machines and weights to cater to all fitness levels. They have a good number of group classes in the morning and a techno spin studio with fancy lights. The instructors are knowledgeable, easy to approach and are always happy to help. Zela provides changing rooms with lockers and shower facilities which are clean and well maintained. They provide free trial passes for individuals to experience their gyms before signing up.
Zela, 1st Floor, The Residency, 133/1, Residency Road, Opposite Bishop Cotton High School, 560025 and Prestige Tech Park, Sarjapur – Marathahalli Ring Road, 560103 Tel: 080 4334 7000/080 4931 3333, www.zelalife.com
Cult is the fitness suite of Cure.fit that also includes Mind.Fit and Eat.Fit (check out our review of the food here). This gym chain can be found in all major cities in India and there are plenty of them in each place. In my area, there are already 5 outlets within 3 km reach. Cult does not offer free workouts, meaning you can not just go in and use their equipment, they provide classes only. You join via their hourly scheduled classes. I love the young energy of both the trainers and the crowd. There is a Workout Of the Day for all activities, which you can view and book online. My favourite workouts include Strenght & Conditioning (weights + stamina), HRX (focus on weights), Boxing (usually bag workouts with power and stamina exercises), and HIIT (focus on stamina). Their most popular classes are Zumba – like dance classes, attended by both men and women. Membership comes at a reasonable price and often with discount offers. Combining with Mind.fit is an economic option.
VINE TIP: Although not advertised… apart from giving you 2 free trial classes they also allow pay-as-you-go for Rs. 350 a class.
Cult.Fit, All over Bangalore!, www.cure.fit/cult
Cult's zen sibling, Mind.Fit is not (yet) all over town, but it makes for a very clean and convenient yoga experience. They offer different styles, from hatha to power, as well as sessions on mindfulness, meditation and yoga nidra. Mind.Fit follows the Cult model of convenience so expect classes all throughout the day. Early morning and evening classes do get very busy, but I find I don't mind it as much in yoga since once I roll out my mat not much else matters. Drop in classes are priced at 175 rupees, so even if you don't want to commit to a membership, it is still very affordable. Most teachers are really good as well.
Mind.Fit, 8 locations throughout Bangalore including Whitefield, Bellandur, JP Nagar, HSR, Koramangala, Malleshwaram, Indiranagar, www.cure.fit/mind
---
PILATES
---
This pilates studio offers both private and group classes that will seriously kick your butt into toned-shape. Whoever thinks Pilates is easy should really take one of Raj's classes at the Indiranagar studio and tell us that their thighs are not burning the next day. We love the high-speed of the group reformer classes (done to energetic music) which include the use of Jumpboards (SO fun, yet so tough!). Rep counts are high but you'll definitely see the results. Classes are kept interesting by mixing it up on the highly versatile V2 Max Reformers which double as virtual Cadillacs, so you'll never be bored with the different exercises. We love the number of classes every day, with almost one class every hour throughout the day.
The Pilates Studio, No. 3052, 2nd Floor, 80ft Road, HAL 2nd Stage, Indiranagar 560038 and "Sair Bagh" No. 19/4 1st Floor, Cunningham Road, 560052, Tel: 96060 61041/ 78997 70015, www.pilatesaltitude.com/bengaluru
Pilates for Wellbeing is a lovely studio that prides itself on being India's first fully equipped classical Pilates studio. Sessions here focus on correcting muscular imbalances and improving posture, coordination, balance, strength and flexibility. Classes are taken in private or duet formats to really ensure that movements are being done correctly. You won't be focusing on the number of reps or the resistance but that your posture is perfect. A combo of the reformer, mat, Cadillac, Wunda chair and other equipment will be used. You'll be surprised at the pain you'll feel the next day by tiny muscles that rarely get used in traditional workouts! Group classes with a max of 5 people are also available once to twice a day (7 AM/ 7:30 PM).
VINE TIP: We love their convenient location attached to one of Bangalore's best nail salons, Polished!
Pilates for Wellbeing, Mannan Arcade, 1206, 2nd Floor, 100 Feet Road, Indiranagar, 560008, Tel: 080 4957 1908, pilatesforwellbeing.com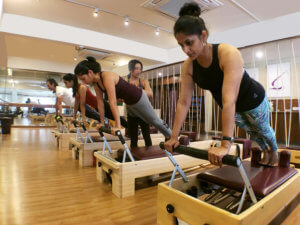 The Zone, the oldest Pilates studio in the country focuses on fitness, rehabilitation, pre- and post-natal women, and more in their Pilates programs. Stott Pilates Instructor and owner, Anjali Sareen believes, "Whatever you do, Pilates helps you do it better." All classes include Reformers, Cadillac/Trapeze, Stability Chair, Tower, Ladder Barrels as well as jump-boards, fitness circles, foam rollers, rotational disks, stability cushions, mat and more.
The Zone, 621, NMH Complex, 1st Floor, 80 Ft Road, 4th Block, Koramangala, 560034, and Forum Value Mall, No. 62, Whitefield Main Road, Whitefield, 560066, Tel: 080 2552 9366 / 88611 36302, www.thezonestudio.com
---
ALL ACCESS PASSES
---
Can't decide on one studio or gym to workout at? This is the perfect option for those of you looking for the freedom of taking classes at different studios all around Bangalore. Pay a monthly rate of Rs. 1,699 to be able to access hundreds of studios including Zela, Gold's, F45, Total Yoga, Dhurri and so many more!
Looking for an easy place to find classes and book as well? You'll get the complete oversight of hundreds of classes happening at any given time. This is the best way to be able to choose your workouts based on the type of workout rather than the actual gym. With Fitternity you can even purchase memberships at lower prices and pay as you go at a variety of gyms around town!
---