New to Bangalore? We have everything you need to know!
We understand that moving to a new country can be tough… this is even more true when that country is India. We know that there is a lot to do between finding the perfect villa, unpacking your container, hiring help and figuring out the traffic so we want to assist in making your transition as easy as possible! That's why we've put together a list of some of the most useful resources to help you out…
*Check out our NEW TO BLR section for more helpful Bangalore tips!
---
A. AUTOS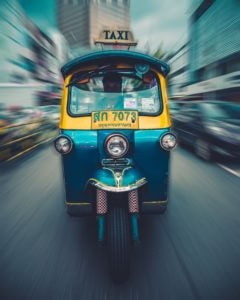 You might know them as rickshaws or tuk tuks, but this abbreviation of automated-rickshaw is what they're known as here, and they're usually great! Grab an auto for a quick ride (sitting in traffic is loud, fumes are not ideal and it's dusty) and be sure to negotiate, you might get lucky and get a great auto driver willing to tell you a little bit about the city
B. BIGBASKET
Get your basic food staples delivered right to your door on the same day and order through the easy-to-use Big Basket app! Some items are even available for express delivery and will arrive within 90 minutes
C. CULTFIT
Even though unpacking boxes is exhausting, you'll want to check out this chain of gyms and pop into a class to get your sweat on, try out some HIIT, boxing, or Zumba. You can also head to their yoga branches Mind.Fit and check out their healthy meal delivery service Eat.Fit
D. DELIVERY APPS
Delivery apps such as Swiggy, Zomato and FoodPanda will be a welcome lifeline during those first few weeks. Still waiting for your kitchen items in the container? Meat still not defrosted or just plain don't feel like cooking? Order from a variety of restaurants in town, you can even have ice cream delivered!
E. E-FRRO
One of the most frustrating parts of moving to India is registering as a foreigner within 14 days of your arrival at the FRRO. Luckily you are now able to do it online and once you do you'll receive a form of ID which you're required to show every time you leave and enter the country again. Don't lose it. It's not something you want to deal with any more than you have to.
F. FIVE OCEANS CLUB
Check out Five Oceans Club when you're ready to get out and mingle, from gourmet meals to neighborhood tours, kids activities to cultural talks, cocktail parties to sports meetups, there is something for everyone and it's a great way to meet new people
G. GOOD EARTH
Good Earth is one of those must-visit stores where we guarantee you won't be able to walk into without wanting to buy something, a trinket, a vase or set of cups from here is just what your new home in BLR is waiting for
H. HOSPITALS
Make sure to pre-register at your nearest Columbia Asia or Manipal hospital once you arrive. You'll get your card and can avoid all the paperwork during your next visit
I. ITSY BITSY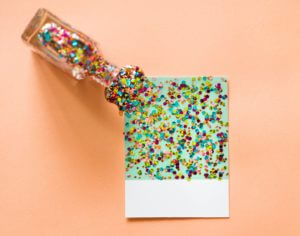 Itsy Bitsy is the shop to head to for all your crafting needs, whether you're working on a little DIY project or looking for things to keep the kids busy with some after-school activities
J. JASON THE FISH MAN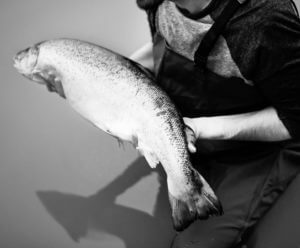 Jason the fish man is the guy to call or message when you're in the mood for fish. Generally, fresh fish isn't usually the wisest choice here, what with Bangalore being landlocked and all, but Aquamarine's fish and seafood are trusted by expats throughout the city.
+91 99860 86392
K. KR MARKET
KR market, (aka city market or the flower market) will definitely be a place your visitors ask you to take them so get a head start by scoping it out and walking through the colorful lanes and stalls of fresh flowers, fruits and veggies. Check out our guide here
Photo by @ibips26
L. LALBAGH BOTANICAL GARDENS
Check out why they call BLR the 'Garden City' when you visit Lalbagh, the botanical gardens. Get away from the chaos on the streets and seek serenity amongst the greenery and colorful flowers.
M. MAKEOVER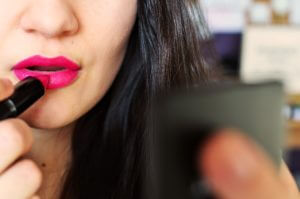 Looking for a new look in your new city? Luckily, getting a makeover in Bangalore is super easy with many lux options around, (and also pretty easy on your wallet compared to most big cities). Look for Scent, Play, Bounce and BodyCraft salons around the city for affordably priced hair, body and nail services
N. NEIGHBORS
We really couldn't have survived moving here without the help of our neighbors. Whether you live in a compound or apartment building, take advantage of their knowledge, experiences, and advice. Linger in the clubhouse a little bit longer and smile at that person in the elevator with you because this is one resource everyone will appreciate!
O. OVERSEAS WOMEN'S CLUB OF BANGALORE
The OWC should be one of your first resources when arriving to Bangalore, their network of over 400 families of expatriates and repatriates will provide answers to all of your questions about your new city, and their weekly coffee mornings at the city's best hotels are a great chance to chat with others about your experiences
P. PAYMENT APPS
Payment apps such as Paytm, PayUMoney, Simplr, etc. will make your life so much easier and let you pay online without needing to put in all those OTPs (or even worse, wait for your husband to send them all to you from work…)
Q. QUICHES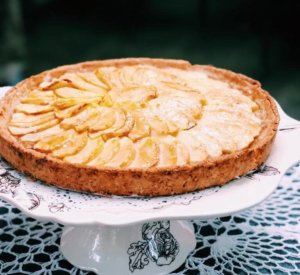 Need an easy and yummy meal for one, or that will feed the whole family? La Fabrique de Tartes delivers a variety of delicious homemade quiches right to your doorstep! Choose between savory classics such as quiche Lorraine and sweet tarts such as salted caramel with crushed almonds or opt for the flavor too the month!
R. RELOCATION COMPANIES
Want the most seamless transition into Bangalore ever? A relocation company such as Santa Fe or Writers will take care of all the technical paperwork and logistical things so you don't have to. Trust us, it's a headache dealing with all the bureaucracy of India so companies like this are worth it!
S. SNAKE CATCHER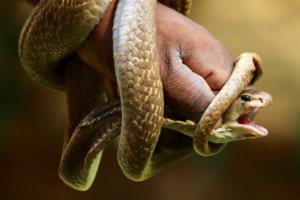 Sssss…. Yes that could be the sound of a snake hissing in your garden, especially if you live in North and East Bangalore. While there are venomous snakes such as cobras, most are harmless. Contact your compounds security and they will usually send the snake catcher or keep this number handy.
Snake Catcher: 98457 14598
T. TRAFFIC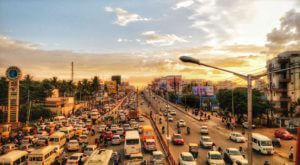 For sure the thing that will leave you most frustrated in your new city will be the traffic. You'll spend hours getting to places which in other cities would take you twenty minutes. Start checking GoogleMaps religiously, give yourself a few extra minutes, find some new favorite podcasts to listen to and buckle up.
Photo by Soham Ganguly
U. UBER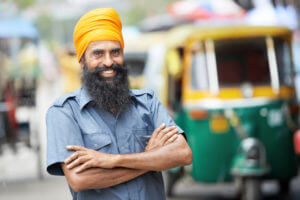 You've obviously heard of this from other cities and while most of you may have your own driver, it's worth it to have the Uber and Ola Cabs app ready to go in-case your driver is stuck in traffic hours away or you need a late night emergency run, these options are better than grabbing a street taxi due to the tracking features they provide
V. VINO
Moving can be stressful and you may need a glass of Vino after a long day of unpacking and getting things sorted. Head to a specialty wine boutique like Madhuloka or Dewars Wine Stores to pick up a few bottles of imported wine (at a hefty markup) or try some new Indian wines. They're not all gems, but we like Grover and KRSMA and as a friend put it, they make for decent "Tuesday Wine". Be sure to download the HipBar app which will deliver both imported and local wine and spirits to your home!
W. WHATSAPP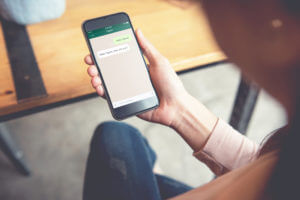 WhatsApp : your new frenemy. You'll love to hate it. It's the best way to get connected to everything here- friends, neighbors, food ordering, advice, schools, events, sports…the list goes on. The hundreds of messages will drive you nuts, just be sure to mute and turn off the photo saving as soon as you enter a new group.
X. eXHALE
Breathe in, breathe out. eXhale… everyone has their 'India moments' or even days, take a deep breath and work your way through it. It will pass, and as frustrating as it may seem in the moment, you will probably be laughing about this with your friends and family in the future.
Photo by @ibips26
Y. YOGA
This is the perfect time to start practicing yoga, for the first time, or maybe start it up again! Yoga teachers are plentiful and affordable and you have your choice between great studios or having someone come home to teach you. Better yet, why not take this opportunity to become a certified teacher? Find out more here.
Z. ZOMATO
Want to browse through all of Bangalore's restaurants in one place? Zomato is the place to look for a consolidated list of menus, reviews and up-to-date info. You'll even be able to book a table and order delivery for some restaurants!
---