Before moving from the UK to India, I admittedly never wore much white clothing, but now that I'm here sweating
(and enjoying) the Bangalore summer heat, a classic white dress is my regular 'go-to' and I'm always on the prowl looking for fancy and on-trend accessories that will give my white (or black) summer dress that extra bit of style appeal.
Here is a round up of 5 current favourite accessories I have my eye on:
---
1. ELEGANT NECKLINES
---
Gold accessories are a great way to lift your look and to easily transition from day to night. This orchid inspired necklace is an elegant celebration of feminism – who wouldn't want to wear this and feel special in their favourite summer dress?
---
2. STATEMENT SANDALS
---
Flatform and Thong style sandals are big trend for summer 2022 – so let this two in one style be the perfect edition to your summer footwear collection. Also available in bright red, this 'Shock Yellow' pair will certainly give your summer wardrobe a statement to be proud of.
---
3. EARTHY EARRINGS
---
Adding earthy, natural and contemporary accessories is a win for any summer look and I'm just loving this offering from Nicobar – perfect for sprucing up everyday summer dresses or when I want to look a little bit more special on a dreamy beach vacation.
---
4: CUTE ARM CANDY
---
Summer is a time when colour (lots of colour), mirror, shells and tassels come together harmoniously and we don't feel silly about it – Whether you wear it as a clutch or over the shoulder as a sling this colourful accessory will surely be the talking point.
---
5: COOL SUN HAT
---
It's no secret that good sun protection is a must so as I slather on my factor 50+ I am also hitting the order button for one of these. I love the fact it's wide brimmed and the added detail of the peekaboo
gingham gives this design a fun twist to liven up any simple summer dress.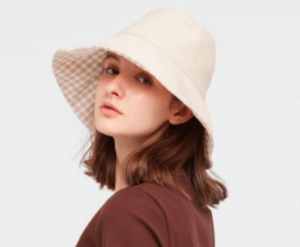 ---
Main photo from Unsplash